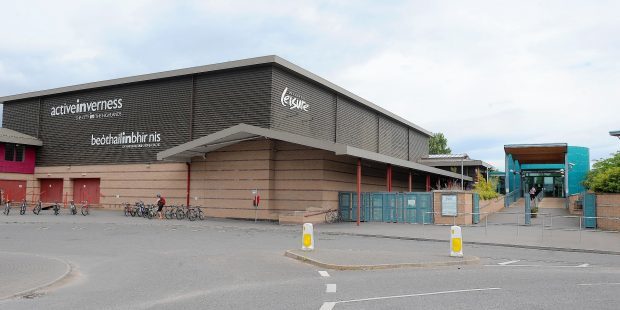 Fresh work is needed at the Highland's biggest leisure centre to repair "defective" elements of the building's roof.
Inverness Leisure Centre was closed for about five days in April this year after a safety inspection revealed problems above the building's public swimming pools.
Temporary repairs to make the building safe were put in place at the time.
And now Highland Council, the building's owner, has issued a contract seeking applications to undertake permanent remedial work.
The authority said at present it is not possible to say what impact the work is likely to have on the operation of the centre.
The closure in April came after an inspection revealed problems with windows above the swimming pools which could have been displaced in high winds.
The council are seeking a contractor to carry out remedial work on the "defective" timber roof beams which contain the glass windows over the two public pools.
The work is likely to involve design and construction of a scaffold to reach the beams, the installation of new beams and repair to some of the older ones.
This is expected to cost around £103,000.
The contract also involves seeking a "lighting protection specialist" to carry out a detailed survey of all of the centre's electrical equipment.
This is to work out the amount of work needed to bring the centre up to existing lightning protection standards.
It is likely to involve fitting new surge protection devices.
This element of the contract could cost about £25,000.
A Highland Council spokeswoman said: "During planned refurbishment works carried out at Inverness Leisure earlier this year, some additional works were discovered that required immediate attention.
"This resulted in the centre being closed for a few days until a temporary repair was carried out and safety measures put in place.
"An advert has recently been placed on Public Contracts Scotland for a tender to undertake the permanent remedial works.
"Once a contractor has been appointed, we will be able to fully determine what implications this will have on the centre."