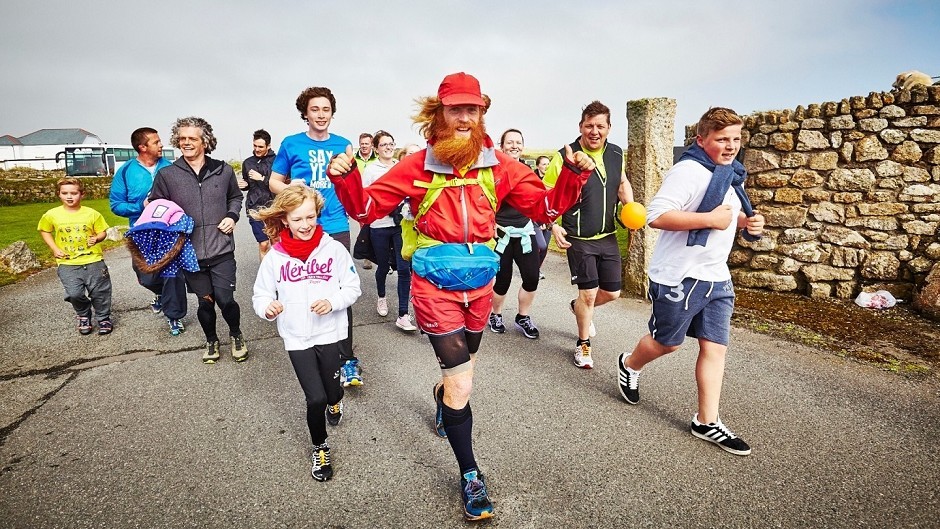 He had already swum it, run it and cycled it.
But now adventurer Sean Conway has found a new way of travelling between Lands End and John O'Groats.
The 34-year-old bearded endurance athlete has helped set the first sailing record between Land's End and John O'Groats.
But Mr Conway, the only man to swim between the two iconic points of mainland Britain, this time got a little seasick.
Yachtsman Phil Sharp set sail from Cornwall on Friday and made their way up the UK coastline in the 620 mile challenge with Mr Conway on board, who has now incredibly complete an incredible four different 'end to enders'.
Mr Conway is the only person to have run, cycled, swum and now sailed from one end of Britain to the other.
Together with the boat's owner Alex Alley, the trio had at first expected to reach Caithness on Sunday in their historic bid to sail between the two signposts – but calm conditions held them back.
They finally arrived at the end of the epic length-of-Britain journey around 8.47pm on Monday – crossing the finish line between Duncansby Head Lighthouse and the island of Muckle Skerry. Their time was 83 hours and 52 minutes and 15 seconds, averaging 7.39 knots.
Mr Sharp said: "We are tired but feel quite ecstatic to have finished and looking forwards to getting in. It was a bit hairy towards the finish just now with strong tides and big overfalls in the dark. Overall having done it I think this a good course and we have now set a benchmark which we think others will go out and challenge."
The Jersey yachtsman left south-west England in a high-performance Class 40 racing boat and navigated through the Irish Sea before sailing towards Cape Wrath and then turning east into the Pentland Firth.
Mr Conway earned international fame in 2013 by becoming the first person to swim between Land's End and John O'Groats.
Mr Sharp, who sadly lost his mother to a brain tumour as a child is raising funds for Brain Tumour Research. Donations can be made at www.justgiving.com/PhilSharpRacing.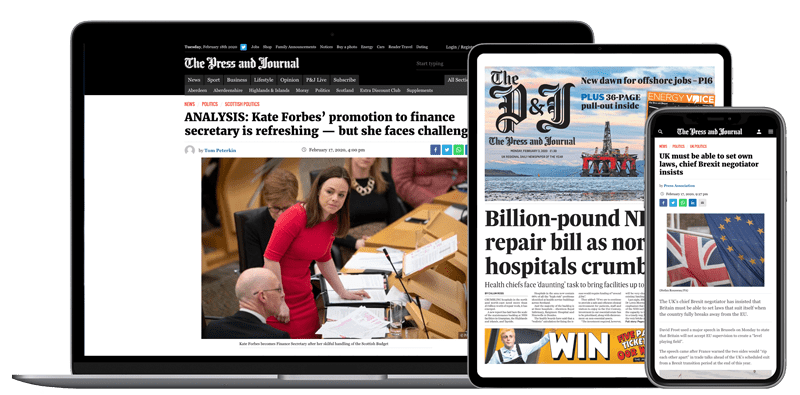 Help support quality local journalism … become a digital subscriber to The Press and Journal
For as little as £5.99 a month you can access all of our content, including Premium articles.
Subscribe