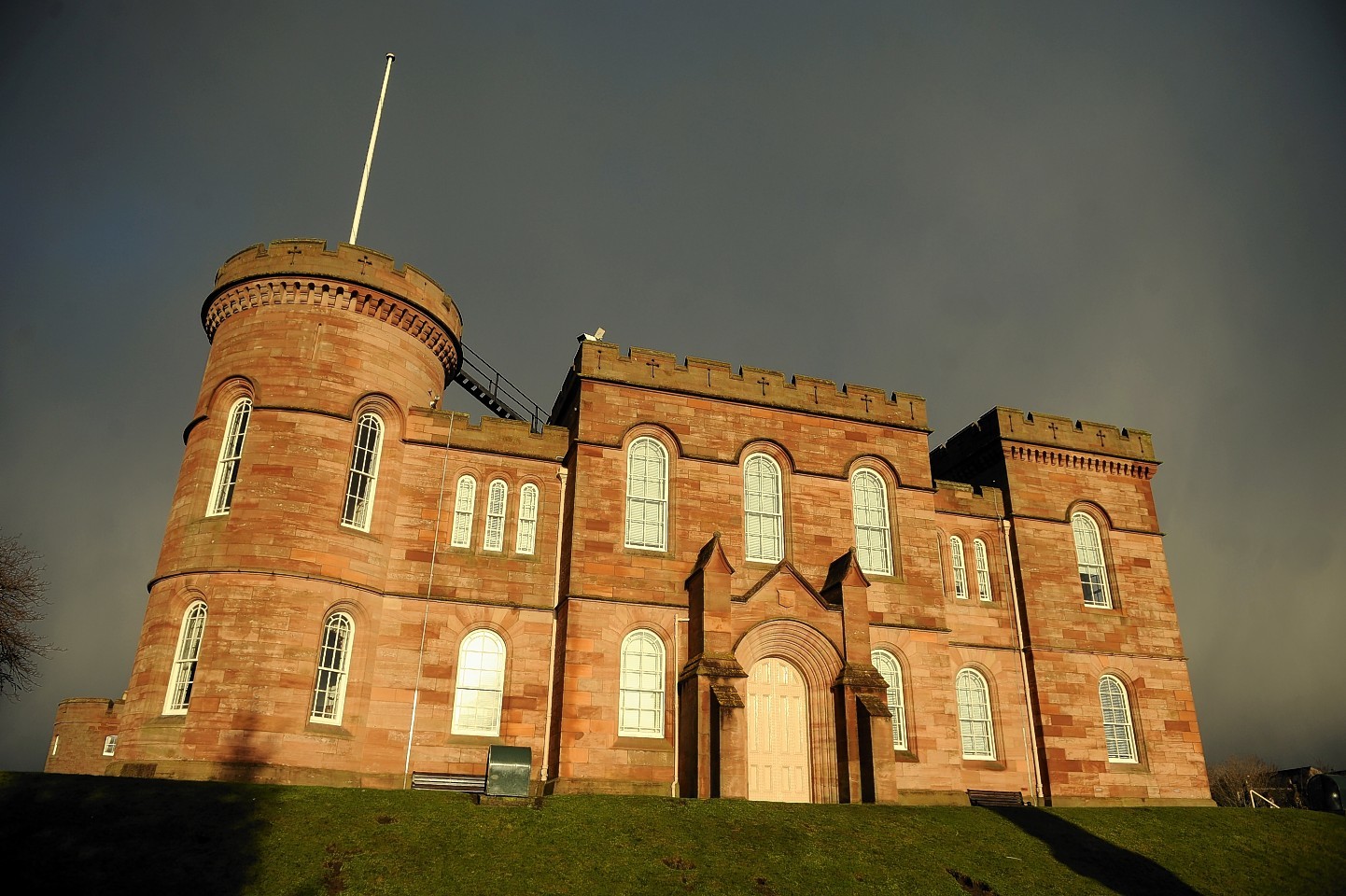 An Inverness man was jailed for four months yesterday for racially abusing a security guard in his cell after losing his temper.
James Gilliard, 35, of 29 Craigton Avenue, admitted acting in a racially aggravated manner which caused alarm and distress to a security officer, by repeatedly shouting and swearing, acting aggressively and uttering racial remarks and trying to kick his cell door.
The incident took place in a cell at the city's sheriff court at Inverness Castle, at about 9.50am on September 28 last year.
At the time, Gilliard was being held in custody in relation to another matter and yesterday he appeared from custody at Inverness Sheriff Court and plead guilty to the charge.
Fiscal Ross Carvel told the court that Gilliard had been shouting and swearing to speak to a solicitor and members of staff had tried to calm him.
Mr Carvel said that G4S officer Gee Tsang asked Gilliard repeatedly to calm down before eventually shutting the cell door.
Mr Carvel added: "The accused became aggressive and kicked the cell door and shouted and the door was reopened.
"The door was shut again and the accused claimed that the door had hit him, at which point he shouted [a phrase] in relation to skin colour and told him to 'go back to his own country.'
"During the course of shouting I understand it was so vociferous that spit was hitting the face of the G4S officer. The officer then contacted police and Mr Gilliard was ultimately cautioned and charged."
Mr Carvel continued that the accused then made another offensive comment.
Gilliard's defence solicitor Lyndsey Magrot, told the court that her client had been calling for a lawyer to get in touch with his partner, who at the time was pregnant and suffering from pains.
She added: "He accepts his behaviour was completely out of order. He advises me that he has apologised. He was anxious and upset and lost his temper and understands this is unacceptable.
"He advises he was hit by the door and that his nose was bleeding."
Sheriff David Sutherland said: "I consider that the only appropriate disposal here is imprisonment."