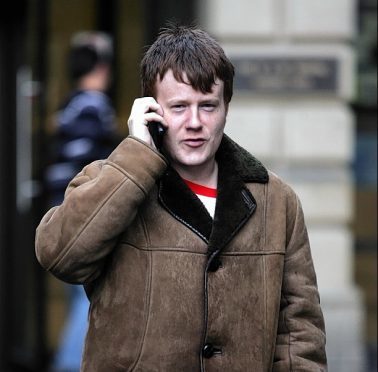 An Inverness Caledonian Thistle fan was banned from every football ground in Britain and fined £400 at Inverness Sheriff Court yesterday.
Sheriff Gordon Fleetwood was told it was the third time 34-year-old forestry contractor Kevin Denholm had been convicted of disorder at a match after finding him guilty of racial abuse.
The offence took place on July 16 last year during ICT's first ever European match against Astra of Romania.
Denholm of 28 Old Mill Road, Inverness, denied the charge of behaviour likely to incite public disorder but was convicted after a four witness trial.
The two prosecution witnesses were match stewards, 23-year-old Patrick Maclennan and Alan Gray, 21.
Both said they were told by their superiors to go to the North Stand and monitor a part of the crowd where racial abuse had been heard.
Mr Gray said: "We were told someone was shouting racial remarks." Both stewards identified Denholm as the culprit and denied to defence agent Neil Wilson they were mistaken.
"Mr Gray went on: "I heard him shout 'dirty gypsy b******s'. I didn't like it as it is a derogatory remark used against people from that area.
"We don't take immediate action because in a crowd of people we would be outnumbered and we are told to wait until either the person involved goes to the toilet or half time or full time.
"When the final whistle was blown, we intercepted him and then handed him over to the police."
Asked by Mr Wilson if he could have misheard the shout and it was actually "cheating" instead of "gypsy", he replied: "I can tell the difference between cheating and gypsy. The club have a zero tolerance policy for this type of abuse."
But season ticket holder Denholm also gave evidence and said: "People behind me were singing it and I can only assume the stewards thought I was involved too.
"I would not have shouted that with stewards 30m in front of me. That would have been madness. One of the players faked a foul and I shouted 'dirty cheating b*****d. I did say it more than once."
ICT lost the first leg 1-0, drew 0-0 in the return in Romania and were eliminated in the Qualifying round.
Sheriff Fleetwood told Denholm: "Given your history of behaviour at football matches, you will be banned from attending any matches in the UK for a year and fined £400."