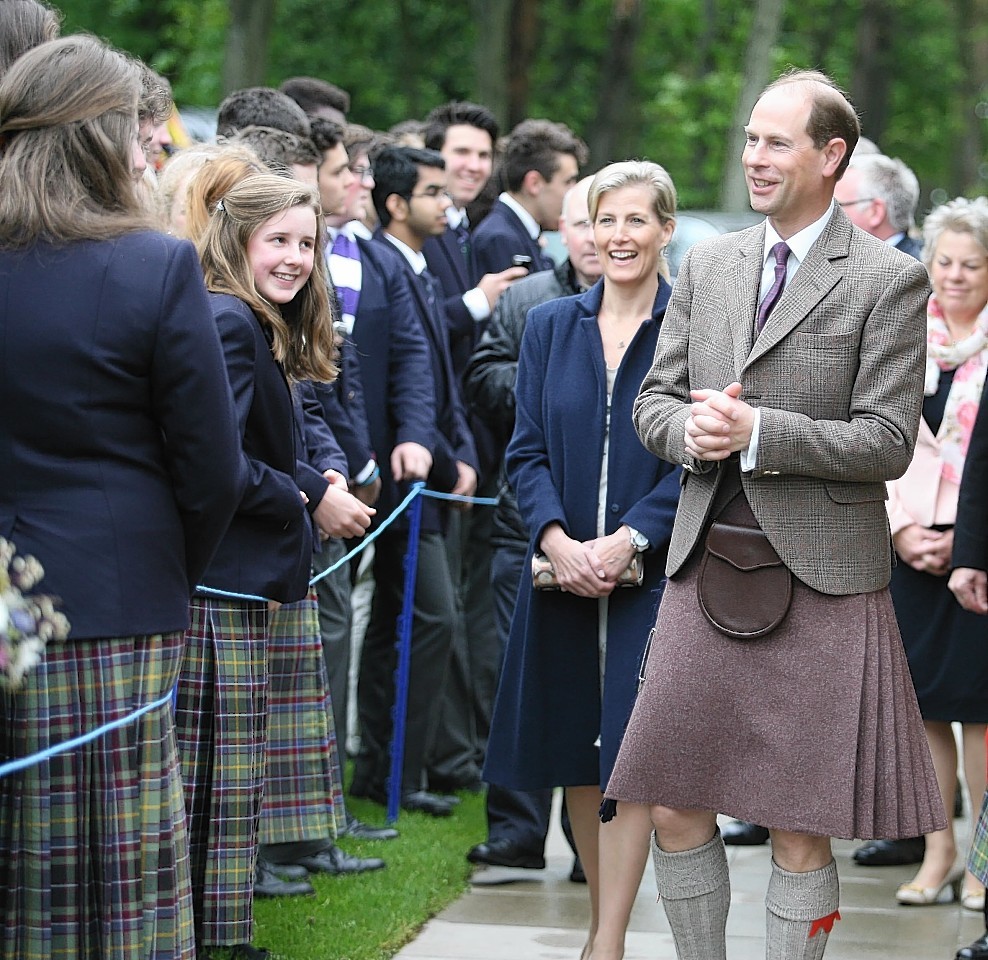 The Earl and Countess of Wessex opened a new drama and dance studio at Gordonstoun School yesterday.
The £600,000 centre's opening coincides with the 20th anniversary of dancing being taught at the school.
Prince Edward studied at Gordonstoun and was a drama enthusiast. During his time there he performed in many plays including Shakespeare's Romeo and Juliet and Noel Coward's Hayfever.
The Royal pair were treated to a brief performance from Year 12 pupils which included exam pieces by Bertolt Brecht and JB Priestly.
One student Lauren Oram, who hopes to go into acting, said: "It was very exciting to perform in front of the Royals. It's not something you get to experience everyday so it's a big honour.
"We'll definitely be able to take advantage of the new facilities rehearsal space.
"The school is giving us so many wonderful opportunities to improve ourselves and I know, personally, drama at Gordonstoun has changed my life."
A kilted Prince Edward interacted informally with the audience before unveiling a plaque to mark the opening.
Sarah DaBell, head of dance at Gordonstoun, said: "I've taught in portakabins and squash courts, so to actually have a dedicated dance studio – and such a beautiful one – is really exciting.
"Every year we have an annual dance show and we're also going on tour to Oman and Dubai next Easter.
"We have productions regularly in the theatre so every term there will be something happening.
"We know that Edward enjoyed his drama here so I think it's nice for him to come back and see what's going on."
During Edward and Sophie's tour of Moray they also visited the 1st Buckie Company Boys' Brigade and Buckie Community High School Special Education Department.
The prince was entertained by the 1st Buckie Company Anchor Boys Choir, followed by a gymnastic display by the Company Section youngsters.
The royals also visited Clan Cancer Support in Elgin High Street.