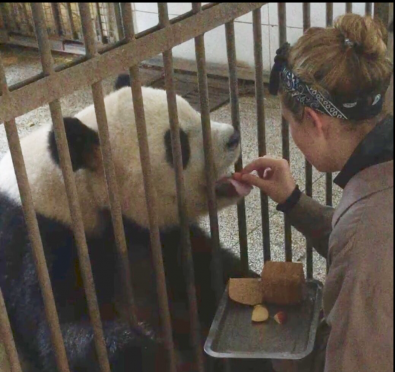 A young Moray woman has described the bond she formed with some of nature's most treasured creatures during a "once in a lifetime" trip to China.
Chelsea Riddoch spent three weeks at a panda conservation centre where she looked after a 21-stone bear named An An.
She kept the eight-year-old male happy by supplying him with almost 60lb of bamboo every day – and the friendly animal showed his appreciation by licking her hand.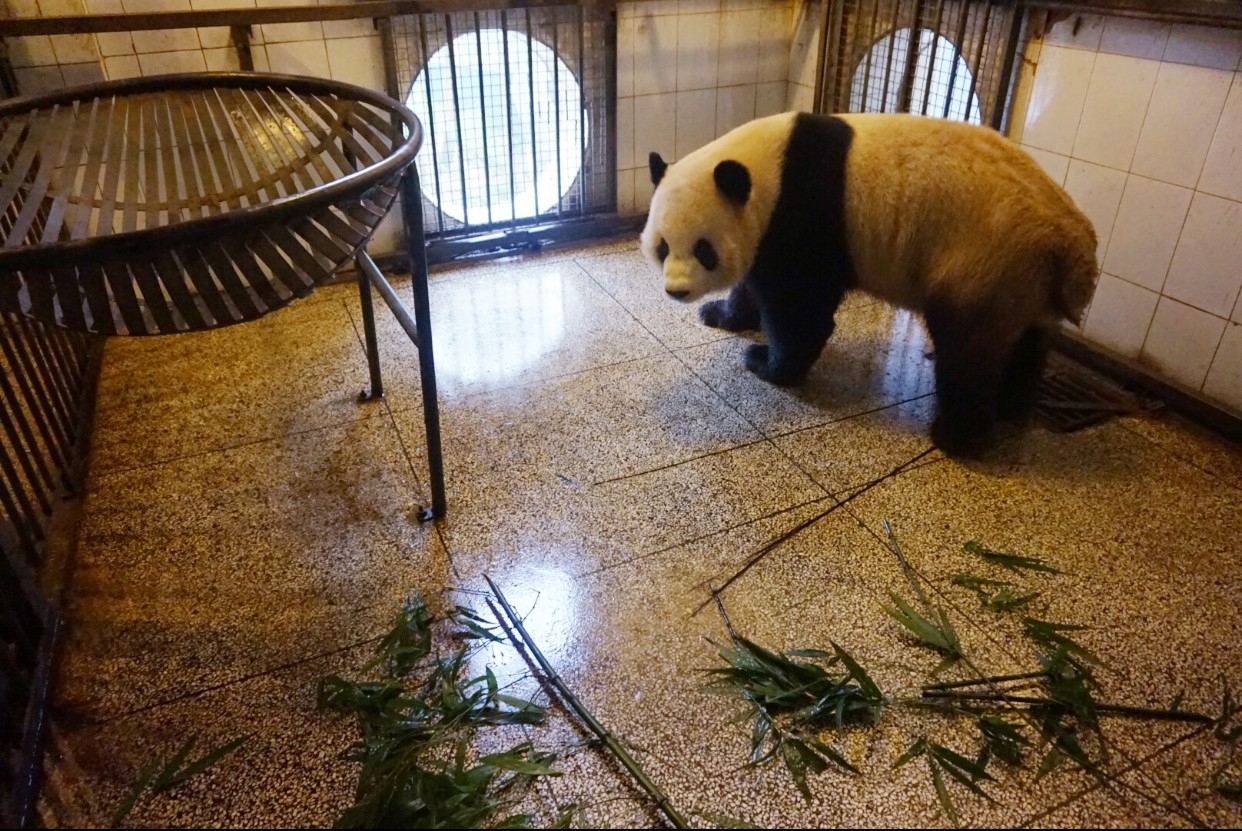 Last night, the 20-year-old admitted it had been hard to say goodbye when it was time to come home.
Miss Riddoch, of Newmill, said: "We had been advised to stay about a meter away from all the pandas, and were told not to touch them.
"But I was lucky, as An An is thought to be one of the gentlest and tamest of the 50 pandas that they have there.
"So I was able to stroke his head while feeding him, and he would be sitting there licking my hand.
"He would respond when I called his name and it was almost like having a dog, which I never expected at all."
When An An fell ill just two days into Miss Riddoch's stay, the important role that volunteers play at the base became clear.
She added: "We spent days giving him medicine and making sure he was all right.
"I was there to make a difference to these animals, and I felt like I achieved that.
"There were a few tears when we said goodbye, and it was emotional to think that I will never see pandas that close ever again."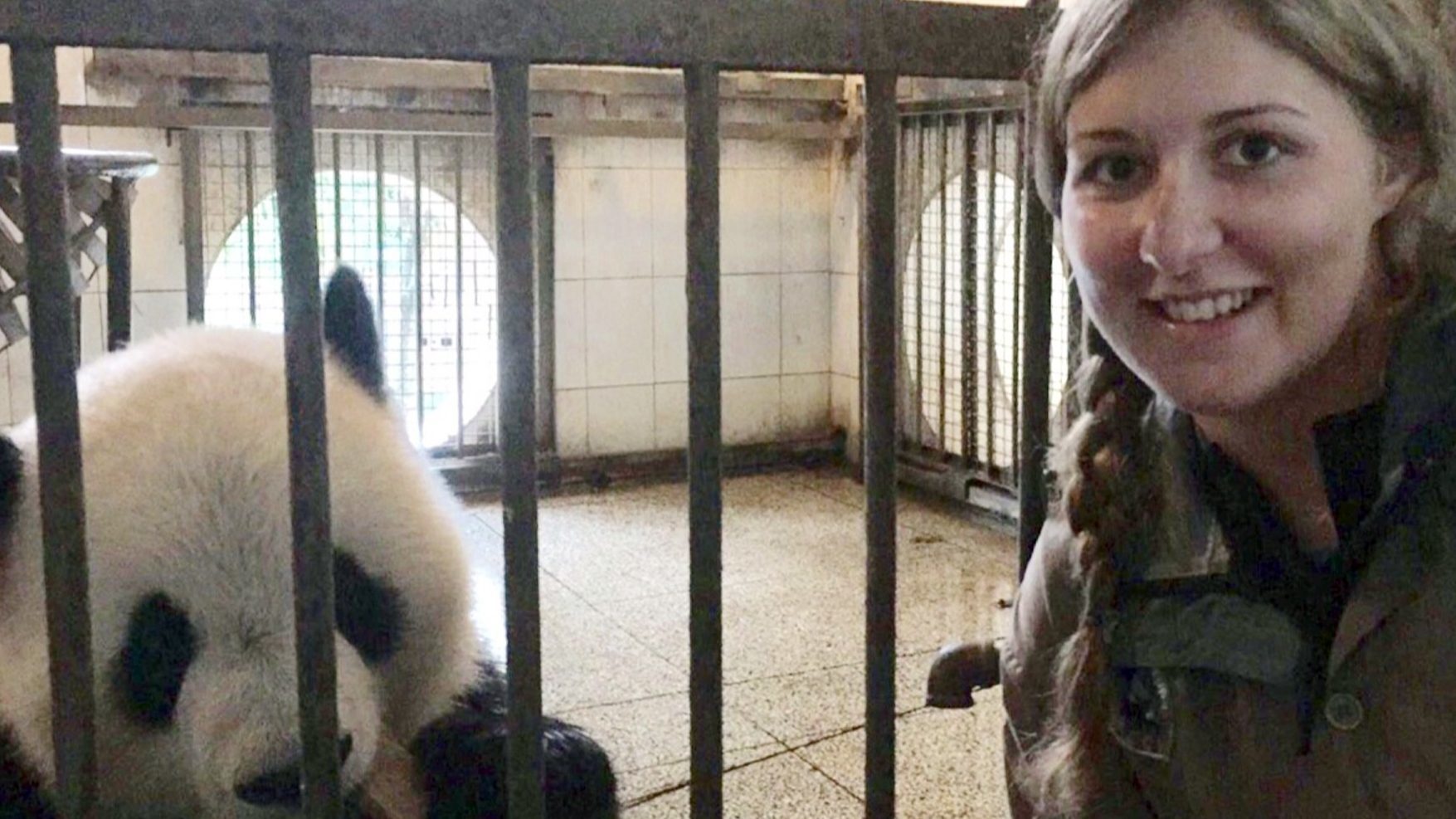 During her time in China, Miss Riddoch shared accommodation with fellow volunteers from across the world, and received lessons in Mandarin.
The helpers were not able to touch any of the cubs at the Bifeng Valley centre, due to fears over the spread of germs.
Though initially disappointed, Miss Riddoch soon came to agree with the strict rules.
She added: "The cubs are so vulnerable, we need to do everything we can to protect them."
Miss Riddoch has now returned to her work as an apprentice mechanical engineer at Diageo's Glendullan Engineering Centre in Dufftown.