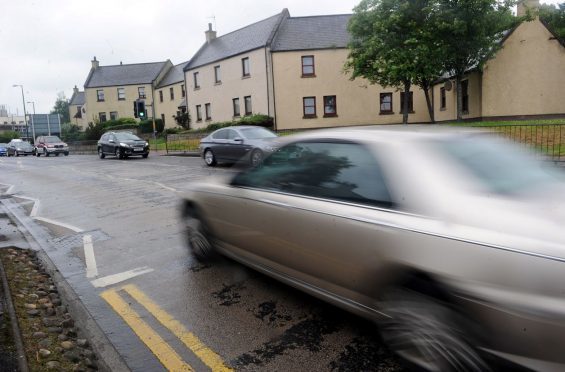 A clampdown on noisy boy racers at a notorious black spot in Moray has been welcomed by residents.
However, locals on Murdoch's Wynd and Bibby Place in Elgin have warned the problem will be impossible to stamp out without an increased police presence.
Noisy drivers revving engines in nearby supermarket car parks late at night and motorists speeding on the A96 have combined to make residents' lives a misery.
During heightened patrols in the area last week police arrested one driver for careless driving and issued him with an antisocial behaviour warning. Three others were reported for using untaxed cars.
Yesterday residents living next to the busy road welcomed police responding to complaints.
One Murdoch's Wynd resident said: "Too right I'm happy something's been done. The noise from the exhausts frightens the life out of my dogs when I'm walking them.
"I see them going at about 5mph across from the post office and then shooting off at about 40mph. It's not a normal way to drive. You get used to the normal traffic but that isn't normal.
"Well done to the police, it's about time that something was done about it."
Following the operation police stressed they would continue to take a strict approach to antisocial driving.
Some residents have had to wear ear plugs in bed at night to drown out the noise from the roads.
A Bibby Place mother said: "It gets really bad at about 11pm. They start revving their engines just when we're trying to get to sleep.
"I've lost track of the amount of times I've phone the police about it. It's good to see they've gone out but they'll never stop it completely."
Another Bibby Place dad explained the problem had been blighting the neighbourhood for years and had become almost normal.
He said: "I hear them a lot in the Tesco car park. I wouldn't say they use it as a race track but they certainly drive a lot faster in it than people would normally do in a car park.
"They go up the road to the leisure centre too. It's just part of city living though isn't it. We hear them so much we don't even notice it now."