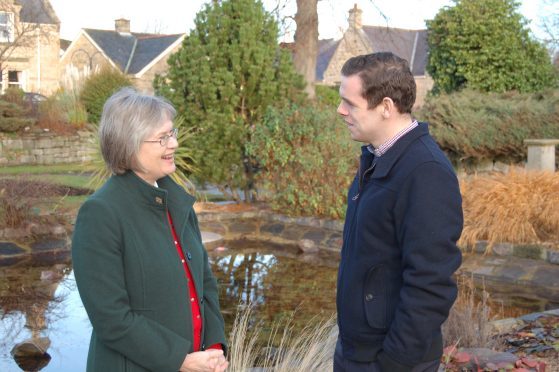 Caring for vulnerable people and their families has been placed at the heart of one candidate's campaign to be elected to Moray Council.
Claire Feaver has been selected by the Conservatives to contest for a Forres seat at May's local elections.
The businesswoman, who currently works for the RSPB, has lived in the area since 2004 and believes she has real-life experience to ensure the best care for residents in the region.
Mrs Feaver said: "My children were fortunate enough to receive an excellent education in Forres. I want all of the children in Moray to get the best possible start in life and looking after their interests will be a priority for me.
"I know from personal experience how important social care is. I was responsible for arranging the care of my mother for a number of years.
"Families need the right support if people requiring care are to live in dignity. I hope I can provide some real-life experience that helps the council get it right."
Mrs Feaver also hopes to use her business experience from the oil, engineering and healthcare industries to help guide authority decisions.
Highlands and Islands MSP Douglas Ross said: "I've known Claire and her family for many years, since I've been involved in politics locally.
"I know from experience she will be a very hard working and conscientious representative for the people of Forres."