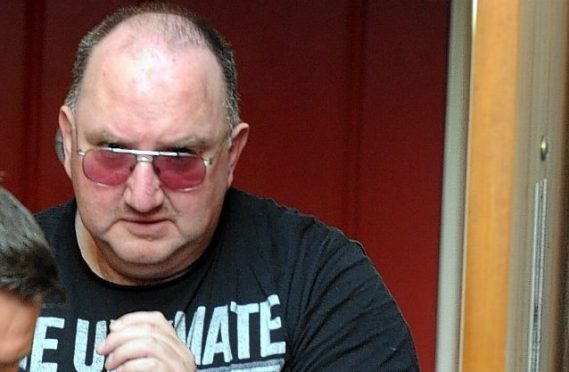 A "misfit" who downloaded scores of obscene images of children is trying to have his prison sentence quashed.
James Bradford, from Buckie, was jailed for 12 months in September after admitting downloading 283 indecent images.
Elgin Sheriff Court heard that 111 of the vile pictures were classed as "category A" – meaning they were at the most extreme end of the scale.
But Bradford does not believe his crimes were serious enough to warrant a custodial sentence.
He will try to persuade judges at the High Court of Justiciary to impose an alternative sentence today.
The 53-year-old aims to convince them that Sheriff Olga Pasportnikov was wrong to jail him.
Bradford admitted charges of taking, or permitting the taking, of indecent photographs of children between January 5, 2011, and September 23, 2015.
He also admitted that between December 14, 2011, and September 24, 2015, he downloaded extreme pornographic material featuring adults and animals.
The Star Wars fan was sporting a T-shirt with the film franchise's Yoda character on the front when he appeared in the dock at Elgin Sheriff Court.
His agent, solicitor Robert Cruickshank, described him as "a bit of a misfit".
And Mr Cruickshank pleaded with Sheriff Pasportnikov to show his client leniency because he was a first offender.
The lawyer added: "He is quite lonely, and a bit of a misfit. He certainly lives a very isolated life."
Sheriff Pasportnikov conceded that Bradford had never troubled the court previously.
But she told him: "We have sentencing guidelines in place and I don't see any reason to divert from those.
"For the protection of the public I am imposing a 44-month extended sentence, of which 12 months will be spent in custody."