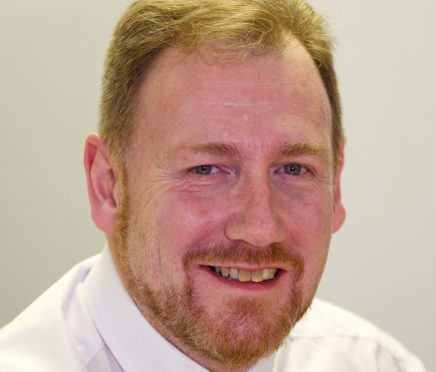 A new microfinance scheme offering budding north entrepreneurs access to loan funding is to be launched in Inverness this month.
Businesses in the Highlands and Islands and Moray will be able to apply for small loans at competitive rates from the £6million available Scotland-wide through the Scottish Microfinance Fund (SMF).
Part of the Scottish Government's £40million SME Holding Fund initiative, the scheme is supported by the European Regional Development Fund (ERDF) DSL Business Finance (DSL) and The Start Up Loans Company (SULCo).
The fund offers firms a 6% interest rate on loans, with no arrangement or early repayment fees.
Former banker Murray Marshall has been appointed as the fund's loan officer for the area ahead of its official launch in the Highland capital.
Mr Marshall, who joined DSL after 32 years with Royal Bank of Scotland, said: "Having been based in the Highlands and witnessing the growth of new business across the region, this is a great opportunity for me to now get out there and offer support to local enterprises that may be struggling to secure loans.
"There is a wealth of innovative businesses and talented entrepreneurs based across the Highlands and Islands and Moray and the SMF can now provide these emerging entrepreneurs, who may not be able to access traditional finance, the chance to grow their business and realise their ambitions."
The SMF launch takes place at the Glenmoriston Hotel, Inverness, from 4.30pm on February 22.
In another initiative being launched in the area, small firms in the life sciences and technology sectors are being invited to take part in a £400,000 Scottish Government-funded healthcare project.
Led by Highlands and Islands Enterprise (HIE) and the NHS Innovation Partnership Board, it will focus on the rapid prototyping and adoption of solutions for people living with inflammatory bowel disease (IBD).
Firms will take part in an event in the spring to formulate new ideas and projects with the most potential for success will be awarded funding for development and prototyping.
Successful projects will be purchased by the NHS and are expected to be deployed within a year.
James Cameron, HIE's head of life sciences, said: "Inflammatory bowel disease is more prevalent towards the north of the country. The region has strong and growing health and life sciences and technology sectors. It is appropriate therefore that we target an innovation project that draws on the region's health and life science expertise.
"We are working closely with NHS Highland research development and innovation team and other NHS Boards to develop solutions and provide care for people with IBD. In doing this it will also create new business opportunities and attract new companies to the region."