Eileidh has received messages of support from across the globe since it emerged that her cancer has returned.
Her bubbly personality touched hearts far and wide during a massive campaign to raise enough money for her to travel to the US for treatment.
On the way to amassing £125,000, she was guest of honour at an Inverness Caledonian Thistle game where she helped collect donations.
Eileidh even charmed Alex Salmond when the former first minister congratulated her mum, Gail Paterson, on the staggering sum she managed to raise.
News of Eileidh's devastating diagnosis has prompted an outpouring of well-wishes from many who have supported her over recent years.
Charity champion Matt Denning, who runs the Matt's Mission group, paid for the four-year-old and her family to visit Disneyland Paris for a few days in December.
Mr Denning, who lives in Birmingham, described doctors' bleak prognosis as "the worst possible outcome".
He added: "I am praying so hard in my mind that she will beat it, she is such a character, a real happy smiley little hero.
"It is just so unfair that these children have to go through this."
Australian musician, Amelie Bottrill, wrote and recorded a "heart-wrenching" song about Eileidh's battle last year.
She titled the tune Puddles, after reading about the youngster and learning about her fondness for splashing about in them.
A video uploaded online, set to photographs of Eileidh, has been viewed more than 25,000 times.
Miss Bottrill urged people to send the "little warrior" and her family "all their wishes for miracles".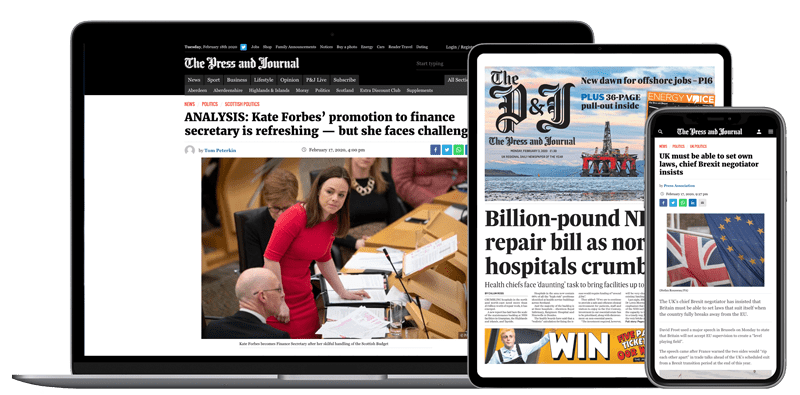 Help support quality local journalism … become a digital subscriber to The Press and Journal
For as little as £5.99 a month you can access all of our content, including Premium articles.
Subscribe