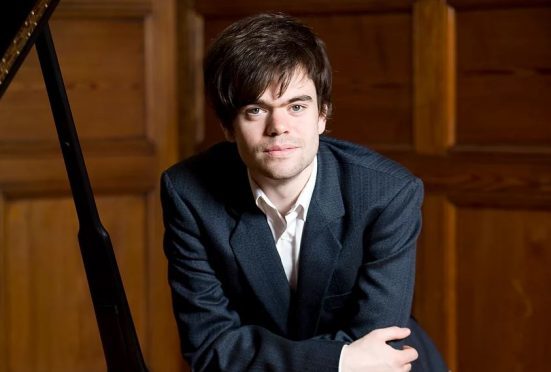 A Moray pianist has unearthed lost piano music from a legendary Scottish musician.
Ronald Stevenson become known as the "grand old man of Scottish music" due to his influence in the late 19th and early 20th centuries.
The composer developed an international reputation through composing a vast repertoire of works for the piano.
His 80-minute piece "Passacaglia on DSCH" premiered at the Edinburgh International Festival in the 1960s and, just nine years ago, his symphony "Ben Dorain" was debuted at Celtic Connections in Glasgow.
However, musician Christopher Guild, from near Knockando, has now unearthed fresh music from the celebrated composer who died two years ago, aged 86.
Until recently the pieces have only been heard by Stevenson's family and closest friends.
But Mr Guild, 30, has recorded the ornate piano compositions for a new CD exploring the neglected piano music of the composer.
He said: "When I was recording a different album a few years ago, I got to know a few people, but I had already known Ronald Stevenson for quite a long time.
"I got given a piece of his music by them and then discovered a whole library of music that had never been recorded before, and never been performed live.
"The music was kept in the family home. It wasn't dug up like a piece of archaeology. But it was undiscovered and I believe it should be known about because it's fantastic music."
Stevenson's music has been celebrated globally for the way it merges the discipline of classical music with traditional and folk genres.
Despite trying to merge the forms, critics have praised the composer for remaining authentic to both styles.
Mr Guild added: "Ronald Stevenson is a big name among serious musicians – particularly pianists, as he was also one of the world's greatest, despite deliberately avoiding the trappings of superstardom, so as to devote more of himself to his compositional craft.
"His music is sophisticated, but immediately accessible by anybody; he was not an elitist."
Mr Guild's CD entitled "Ronald Stevenson. Piano music, volume two" is available online at www.christopherguild.co.uk.
It follows his first recording dedicated to the composer, called "A Celtic album".