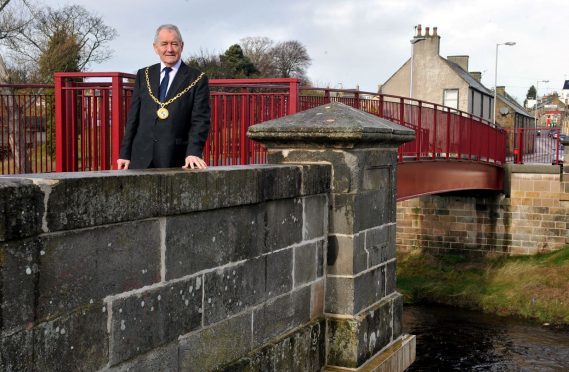 The biggest flood protection scheme in Scotland has been officially opened in Moray, following an £86million project spanning 13 years.
Residents and businesses in Elgin were repeatedly hit by flooding from the River Lossie, which burst its banks 11 times in 50 years.
During the worst devastation in 2002, more than 200 families were evacuated and people had to be air-lifted to safety from the water.
But now, a series of embankments through the town, two new footbridges and a replacement for the crossing at Pansport have lowered the flood plain in Elgin.
At a ceremony on the bank of the river at Cooper Park yesterday, council convener, Allan Wright, hailed the peace of mind which had been offered to 860 homes and 270 businesses from the new defences.
Despite only being officially completed this week, the protection has already protected homes from ruin while it was being constructed.
Mr Wright added: "I spent my 70th birthday in 2011 driving between the River Findhorn in Forres and the Lossie in Elgin to check on the flood schemes that were nearing completion.
"It was a bit nervy seeing the water rise until the danger had passed. That day, a huge number of homes and businesses were protected in both towns – an estimated £30million of damage was prevented that day.
"Collectively, the schemes have already saved £90million."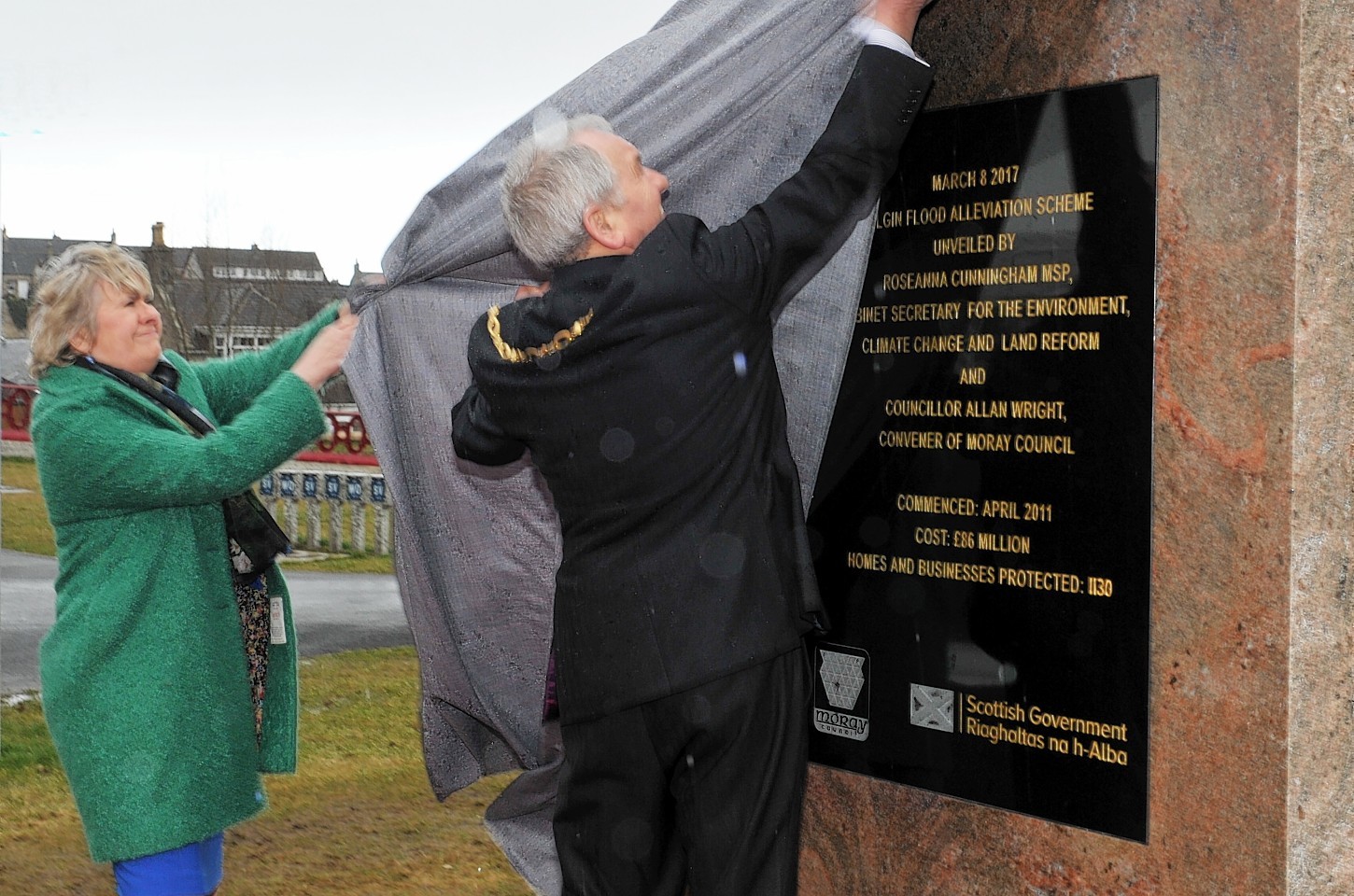 Yesterday, an 8ft marble monolith was unveiled by Mr Wright and Roseanna Cunningham, the Scottish Government's minister for the environment, climate change and land reform, at Cooper Park.
Engineers involved in designing the project were present with councillors and authority officials that were instrumental in ensuring the defences were built.
Mrs Cunningham explained that the protection had the potential to change the character of Elgin for decades to come.
She said: "Flooding causes an enormous amount of money to be spent on roads and transport across a wide area. That makes it very difficult for the economy and infrastructure in an area.
"A scheme such as this can work in a lot of ways for a community. For Elgin it can provide peace of mind, but also for the wider area."
George McIntyre, who was council covener when the project was initiated in 2004, added: "Every time there was heavy rain in the past residents and businesses would get anxious.
"A lot of work went into this scheme. It's been a huge project but absolutely essential when you think back to the devastation and people staying in rescue centres."