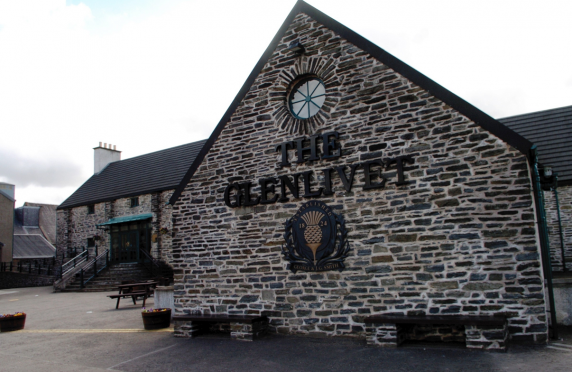 A Moray distillery is funding vital research to fight the effects climate change could be having on Scotland's national drink.
The whisky industry relies on a regular and sustainable supply of fresh water to be used in the distilling process.
However, fears have been raised that climate change could lead to the natural resources for distilleries being depleted.
Now Glenlivet Distillery is supporting a four-year investigation to test solutions to manage the flow of water in the Ballindalloch area.
Owners Chivas Brothers has awarded Aberdeen University £4,000 to carry out research to identify the best locations to preserve water at Glenlivet as well as other distilleries.
Gordon Buist, production director at Chivas Brothers, said: "There are three ingredients that go into creating a single malt Scotch whisky – malted barley, yeast and water.
"Each of them is incredibly important to developing the depth of flavour and quality of Glenlivet. By supporting this key research we hope to improve water management strategies, to the benefit of the entire whisky industry.
"As part of the project we will support the student by providing them with the opportunity to work with our experienced environmental and sustainability team."
A PhD student at Aberdeen University will have access to Glenlivet's labs and knowledge of the rural Moray countryside to carry out the research.
Water is critical in the malting, mashing and cooling processes of distillation. It can also be used to dilute the finished spirit to reduce its alcoholic strength.
The research, which is also being supported by the James Hutton Institute, will attempt to identify solutions to preserve access to natural water for Speyside distilleries.
Josie Geris, hydrology lecturer at Aberdeen University, said: "This project provides a unique opportunity for a research student to gain real world experience out in the field and identify solutions that will greatly benefit the whisky industry in the long term."