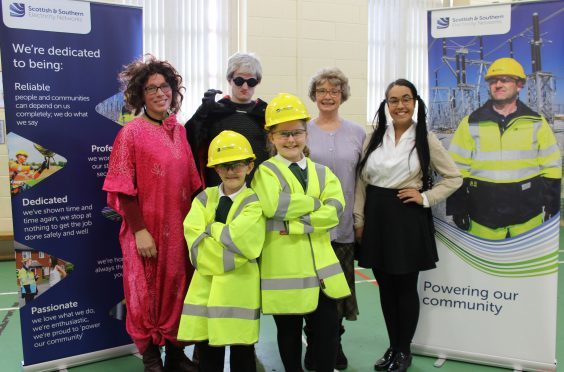 Children in Moray have taken to the stage to learn about safety.
Pupils from Milne's Primary School in Fochabers took part in a drama workshop to learn how to stay clear of danger during emergencies.
The primary six students took part in classes run by Scottish and Southern Electricity Networks (SSEN) and Talkmor Theatre, where they learned about the importance of communities working together.
After the class the children joined actors in a performance about safety for the rest of the school, parents and teachers.
Teacher Amanda Mailer said: "The pupils embraced the opportunity to act out the characters of Dr Megawatt and the Resilience Rangers before the actual performance.
"It helped them to understand what to do in an emergency and how to keep safe.
"They found it to be a fun learning experience as it complimented their topic on energy and they were proud of sharing it with the parents and other visitors."
The workshop followed a visit from SSEN to the school to teach the youngsters about the importance of electrical safety.
Neil Wilson, head of region for SSEN said: "It was great to see the children take part and get involved in the drama workshop.
"It was a fun and engaging way to learn about the importance of safety and we hope it will encourage them to be extra safe and to learn good behaviours.
"By engaging with our local children, and their parents, we can help our communities take actions that will make a real difference should emergency situations occur."