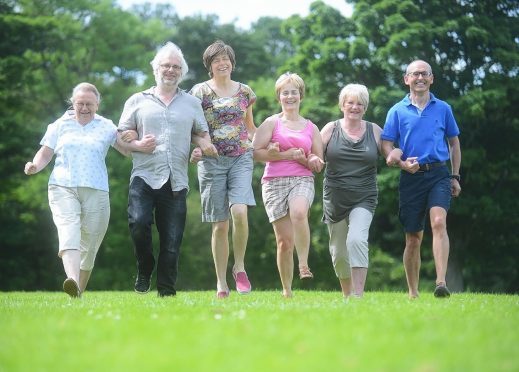 Moray villagers who banded together in the face of a flooding ordeal will enjoy a well-earned celebration during a traditional festival which dates back to ancient times.
The streets of Garmouth were awash with water earlier this month when the River Spey burst its banks and caused the worst flooding to hit the coastal spot in years.
But despite streams coursing through the village, an impressive community effort managed to safeguard almost every property from harm.
VIDEO: Moray residents left counting the cost after worst flooding in years
With that stressful episode now behind them, villagers are turning their attention to the upcoming Maggie Fair.
The celebration first took place on June 30, 1587, when the community "had a reputation for witchcraft and debauchery".
It is thought to be named after Lady Margaret Kerr, daughter of the first Earl of Roxburghe, who endeared herself to locals by choosing to live in Garmouth rather than at the family home in Innes.
Beatrice Low, who is opening the event due to her contribution to gardening in the village, said: "It's been going for such a long time, there's a plaque to commemorate it.
"It's usually quite busy. Everybody always makes a big effort for it by getting their gardens tidied up. It raises a lot of funds too to keep the village clubs going."
The fair, which also represents a highlight of the calendar for people in neighbouring Kingston, will formally open at 1.30pm on Saturday but there will be an earlier dog show at 11am. Full details are at www.maggiefair.co.uk