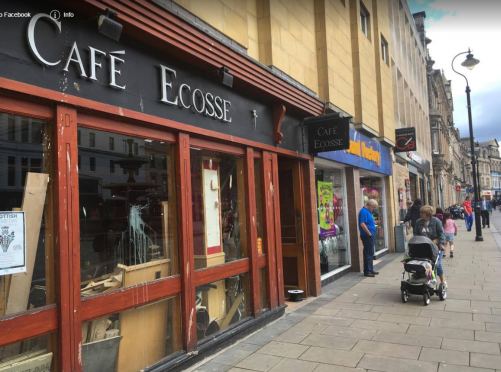 An abandoned cafe is to be transformed into a new shop in a further boost for Elgin's town centre.
Trespass, the outdoor clothing company, will open on August 7 in the former premises of Cafe Ecosse which closed in February last year.
And it will give a double boost to the town, with a number of jobs expected to be created by the store opening.
Local councillor John Divers hailed the news as another step in the right direction for the town.
He said: "It's one of a number of shops that we are aware of in the last few months that are being filled up.
"I'm absolutely delighted. We were sorry to see Cafe Ecosse go, but this is really good news."
"There are a number of other shops that have opened up, showing that businesses are prepared to come back to Elgin – and hopefully it will continue.
"Other towns across the country are struggling far more than we are."
The owner of Cafe Ecosse blamed its closure on a drop in the number of shoppers in the town centre and high overheads.
But Trespass are confident things are on the up for the town.
A spokesman said: "This is Trespass's first venture into the town of Elgin and is intended to complement our two other units on the Moray Firth coast in Inverness and Nairn."