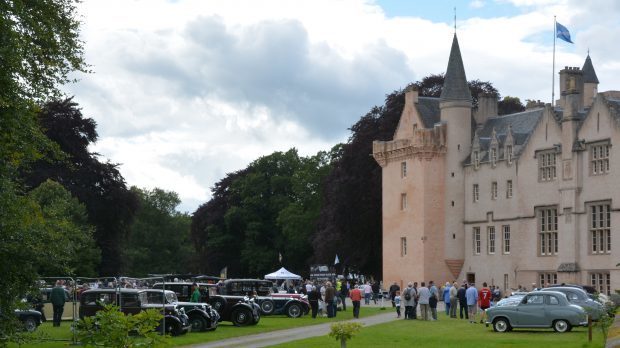 Ben Hendry
The organisers of a classic car gathering in Moray are celebrating a bumper year by handing out £10,000 in takings to worthy causes.
The 41st annual Historic Wheels Rally, which took place at Brodie Castle last month, involved more than 300 immaculately polished vintage vehicles.
And while some of the owners of those motors left with equally resplendent trophies, those who oversaw the event say that the charities who stand to benefit are the true winners.
They were delighted the bright weather brought out visitors in droves, and bumped up the proceeds they are now able to distribute.
Organiser, Tez Watson, said: "All in all, it was a successful day for the club, the chosen beneficiaries, the participating car owners and the general public.
"They all shared a great spectacle of gleaming cars being displayed and driven on a glorious August day over the roads of Moray to the fabulous setting at Brodie Castle.
"There was brief shower that caught out one or two open-top motorists, but for most of the day, the skies were blue and almost cloudless."
One car that attracted particular attraction was an Austin Atlantic once owned by King Farouk I of Egypt – which even had on display the original Egyptian number plate.
Brodie Castle itself is among the recipients of the cash raised, with £2,000 going towards the ancient venue.
Its operations manager, Clare Taylor, said: "We are delighted and honoured to receive this very generous donation.
"It's great to see how heritage motor vehicles are helping us to protect Scotland's built and natural heritage, and we will be putting these funds to very good use.
"It was also wonderful to enjoy the spectacle of so many amazing-looking cars being displayed around the grounds of Brodie Castle."
The Ladybird Development Group in Lossiemouth will also receive £2,000.
Portknockie Nursery, the North East Sensory Services group, Elgin Street Pastors and the Laich of Moray Trust have all been promised £1,000.
And four other groups will land £500.
The cash will be formally presented at Moray Motor Museum tomorrow.