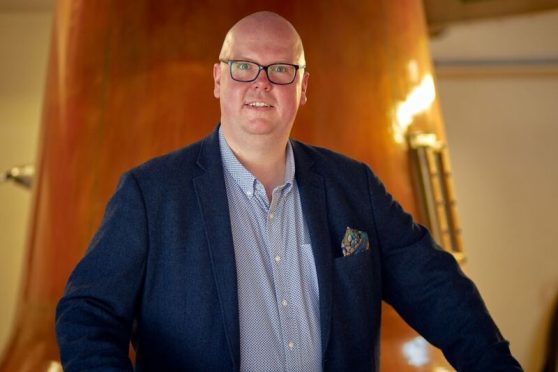 The new head of a festival that aims to promote Speyside whisky has committed himself to expanding its appeal abroad.
Spirit of Speyside hosted its first events overseas in three different locations earlier this year.
And now, John Blyth, who will take over as manager of the festival next month, is aiming to host even more international events.
Originally from Midlothian, Mr Blyth previously ran customer events in branches in the Royal Bank of Scotland.
However, a near-lifelong passion for whisky has tempted the distillery-hopper, who has visited more than 80 sites, to expand Speyside's reputation.
He said: "I may have started out as an amateur enthusiast, but as that interest has developed, so too have my aspirations to become something of a whisky expert.
"Even those with a very basic knowledge know that the true spiritual home of this drink is on Speyside.
"Scotch whisky has grown in popularity both in the UK and overseas in recent years and there's never been a better time to capitalise on that interest to draw even more visitors to the festival to learn about the region's outstanding product."
This year, the festival held its first events outside the UK by hosting awards judging sessions in Amsterdam, Cologne and Canada.
Organisers already hope to expand the programme to include New York and Stockholm.
Enthusiast from nearly 40 countries, spread across the world, visited Moray and the Highlands earlier in May to sample the 500-event programme.
Preparations for 2018's festival, which will be held in May again, are already in the initial stages with the first events due to be announced early next year.
Chairman James Campbell explained Mr Blyth's combined passion for whisky and Scotland landed him the position.
He said: "The festival has now been running for 20 years and, in that time, it has changed beyond all recognition .
"While the key foundations of celebrating whisky and educating people about Speyside's fantastic products will always be at its core, we can now see the impact the festival has beyond the local area.
"We launched our first-ever international judging sessions for the whisky awards for the 2017 event and there are plans to increase that significantly in 2018."