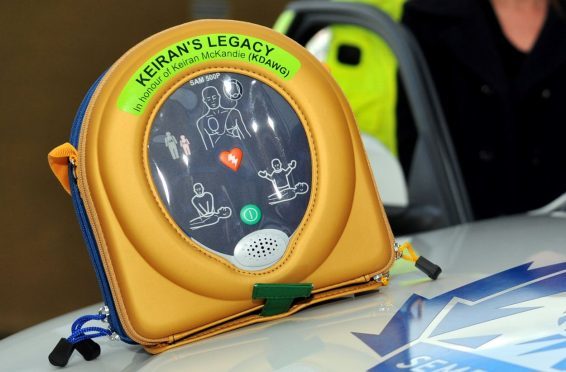 A Moray couple have hit out after it emerged a pay dispute will stop firefighters responding to medical emergencies.
Crews across Scotland have been taking part in a trial that has led to them going to help people in cardiac arrest if they can arrive before medics.
In the first year of the pilot, which began in November 2015, officers were called out to 146 suspected heart attacks – saving 41 lives in the process.
However, now the initiative has come to a halt and will only return if a new pay deal is reached as part of the process that will examine the role of firefighters.
Keiran McKandie died while cycling near Elgin last year. An ambulance took nearly 30 minutes to arrive while fire crews, which had potentially life-saving equipment, were not alerted.
Since then his parents Gordon and Sandra have campaigned for stronger ties between the emergency services.
Mrs McKandie said: "There are lives at risk here. We are 18 months down this horrific journey since Keiran died and it's so upsetting to think that there hasn't been a real change.
"There needs to be an integrated service between the emergency services and it needs to happen now – there is not enough urgency."
Mr and Mrs McKandie also spearheaded a drive to have defibrillators carried in police cars across the north-east.
Fire Brigades Union (FBU) Scotland regional official Denise Christie said members wanted the trials to continue after rejecting a 2% pay rise.
She said: "The chief officer wants to continue the partnership but so does the FBU.
"We need to make it clear that a new package must be supported with investment from the Scottish Government because it's unacceptable to us if it's funded by further cuts to the fire service."
Moray MSP Richard Lochhead said: "It would be a great pity if a pay dispute got in the way of common sense as fire personnel getting to an incident before the nearest ambulance could be the difference between life and death.
"I know firefighters are keen to play a role in medical emergencies. It's important any obstacle getting in the way of this happening is urgently sorted out."
Assistant chief fire officer Lewis Ramsay said: "The fire service exists to save lives and our priority will always be the safety of the people of Scotland."