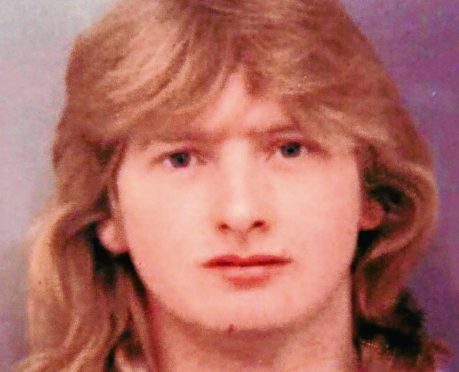 Scotland's first minister has been asked to intervene as a Moray family launches a last-ditch effort for answers on the "mystery" death of their teenage son.
Demands for a full inquiry into the final hours of teenager Neil Riddel's life have now been taken to Nicola Sturgeon – more than 25 years on from when he died.
His parents, Margaret and Ian, and brother, also Ian, claim that police have "covered up" how the 19-year-old died.
Neil Riddel died 25 years ago: Now parents want body dug-up amid claims he died in police custody
They dispute the official verdict of suicide by overdose, and believe that he died in police custody.
Earlier this year, the family recruited Moray MP Douglas Ross to fight for a fresh investigation on their behalf.
But after failing to convince the police and the Crown Office to reopen the case, Mr Ross has now taken the campaign to the top of the political food chain.
The politician, who was the Scottish Conservatives' shadow justice secretary at Holyrood until his election to Westminster in June, has now written to Ms Sturgeon to ask that she examine the details of the case.
'Show us documents if you have nothing to hide', Neil Riddel's mother tells police
Mr Ross said: "Despite writing to law officers and meeting the Lord Advocate, there are still questions the family need answers to.
"In an effort to progress things for the Riddels, I agreed to contact the first minister in the hope that she will look into the specifics of the case and agree that further investigations by an independent body are required."
Neil Riddel's body was found in a field near the family home at Aultmore, near Keith, in March 1991.
Anti-depressants were discovered with his body, and his death was ruled as a suicide.
Family convinced son died in police custody before his body was dumped in field
But his family believe he died in a Keith police cell, weeks after lodging a complaint about being assaulted by officers.
Despite subsequent inquiries concluding that Mr Riddel took his own life, his family remain determined to secure a fresh investigation.
They say that Keith police officers who Mr Riddel had complained about should have played no role in the original inquiry.
Last night, Mr Riddel's brother welcomed Mr Ross's renewed efforts on behalf of the family.
The police have stressed that several inquiries into Mr Riddel's death have supported the original version of events.
TIMELINE
1991 – Neil Riddel's body is found in a field near his family home at Aultmore. The cause of death is recorded as suicide, through a drug overdose.
1992 – A fatal accident inquiry is held, but the apprentice blacksmith's family claim statements from two friends Mr Riddel was thought to be out with that night are not presented as part of the probe. His death is ruled the result of a "probable overdose".
1996 – The Riddel family request a second death certificate previously withheld from them. It indicated that the toxicological analysis was still "awaited" at the time the 19-year-old was buried.
1998 – Grampian Police review the case and found no faults with officers' handling of it.
2008 – Solicitor General Frank Mulholland, QC, instructs the Area Procurator Fiscal for Grampian, Morag McLaughlin, to re-examine the evidence in relation to the death.
June, 2011 – Mrs McLaughlin completes her review, and it is passed to the Crown Counsel for consideration. The Crown Counsel also backs the original verdict.
2015 – The Riddel family present police with a dossier arguing their case, but top officers reject their appeal for a new investigation.
2016 – Douglas Ross vows to do his utmost to get answers to some of the "unanswered questions" which have plagued the family.