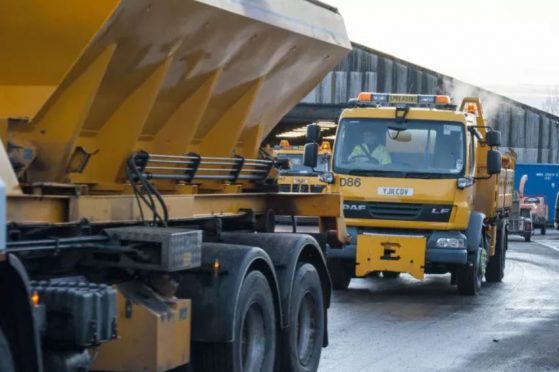 Four rural roads will not be gritted this winter prompting fears school pupils and commuters could be cut off.
Signs have been put up on rural roads in Moray warning motorists that winter gritting routes will be reduced.
The council has cut back its winter spreading routes from 18 to 17 – delivering a saving of £34,000.
The decision means that four roads in the south of the region no longer being included on schedules for gritters, which will affect dozens of homes.
Fears have been raised that school pupils and commuters could be forced to abandon journeys when winter hits.
Moray MSP Richard Lochhead has written to the council to urge them to review the decision.
Speyside Glenlivet councillor Derek Ross said: "I think there's been a complete lack of understanding here. A lot of these roads are at high altitude. That's where the snow is – it's not at the coast at Lossiemouth or Buckie.
"This is going to affect children who need to be going to school on those days. We're not going to raise attainment with them sitting at home.
"The people on Speyside and in Glenlivet pay the same rates as everyone else. They should be entitled to the same winter service."
The four routes affected include a one-mile stretch of the B9102 Grantown road towards the Highland boundary.
It also includes the unclassified route between Maggieknockater and Dufftown and single-track roads between Cabrach and Haugh of Glass and the Braes of Glenlivet cul-de-sac.
The changes were unanimously approved by the council's economy, environment and infrastructure committee.
In a report, roads maintenance manager Mark Atherton highlighted that some of the routes are not maintained once they cross into other local authorities, which can give a "false sense of security" for drivers.
Officers identified the routes due to them not having any schools, public bus services or emergency services buildings on them.
Mr Lochhead said: "People in Glenlivet and the Cabrach have been somewhat surprised to see signs appearing on the roadside, warning that road maintenance will be reduced this winter.
"Given that both of the routes affected are used by school bus to get pupils to and from Speyside High School, I can understand their concerns.
"The Cabrach and Ballindalloch very much get the worst of the winter weather."
As part of the changes, gritters will also increase their speed while spreading on open roads by 5mph to 25mph to save a further £40,000.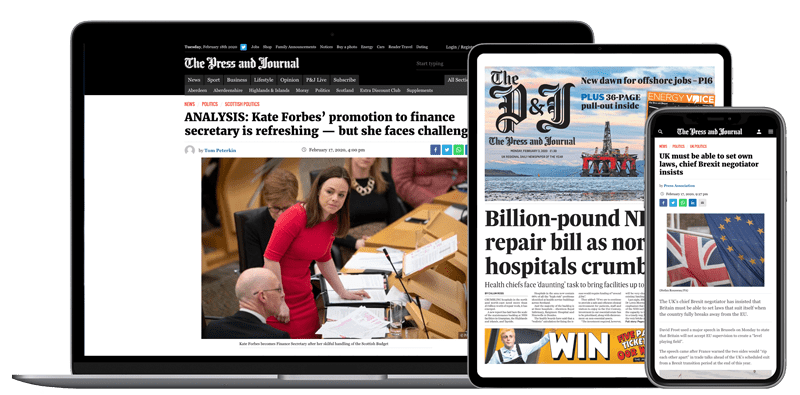 Help support quality local journalism … become a digital subscriber to The Press and Journal
For as little as £5.99 a month you can access all of our content, including Premium articles.
Subscribe