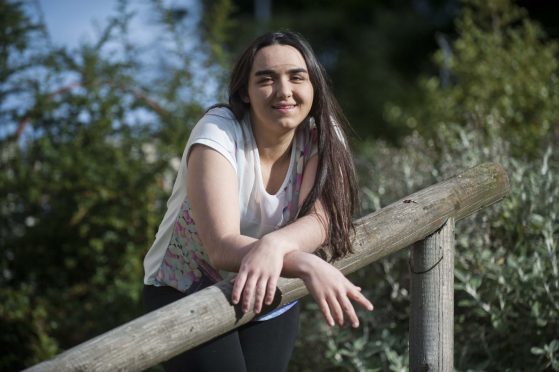 Christmas has come early for a teenager whose desperate wish for a new liver has finally been granted.
Millie Nicoll was placed at the top of the waiting list for a life-changing transplant in July, but faced months of deteriorating health while she waited for a suitable organ to become available.
The Aberlour 15-year-old was frequently rushed to London for emergency treatment and felt her energy levels plummet as her condition worsened.
Biliary Atresia, an illness which damages the liver by causing bile ducts in the vital organ to become blocked, even affected Millie's schoolwork as she struggled to concentrate.
But on November 5 her prayers were answered when her mother woke her up with the news that the transplant was to take place in London that day.
Yesterday, Millie relived the frantic moments that followed and her dramatic road to recovery.
The Speyside High School pupil said: "My mum came running into my room and woke me at about 8am, and I didn't believe her at first.
"There was an ambulance at the house within 20 minutes, which took me to Aberdeen, and from there I got an air ambulance to England.
"I was in London by noon, and in the operating theatre at 4pm.
"The operation was quite complex and took about nine hours."
Millie was told that the replacement organ had been donated by a 19-year-old man, but was given no further information.
When she awoke the next day in intensive care, she was in such agony that doctors eventually administered her ketamine, a powerful pain relief drug.
There followed some panic a week later, when it appeared that Millie's body was "severely" rejecting the new liver.
But the teenager was given a high dose of steroids for three days which solved the problem.
Following 15 days at King's College Hospital she returned to Aberlour this week, where she is embracing her new lease of life.
Millie said: "I can feel a difference already, I feel so much better and have a lot more energy.
"I can't even remember the last time I felt this well, the liver transplant is the best Christmas present I could have been given."
Millie lives with her 10-year-old sister Emma, three-year-old brother Jake, mum Ruth Howard and step-dad Steven Howard.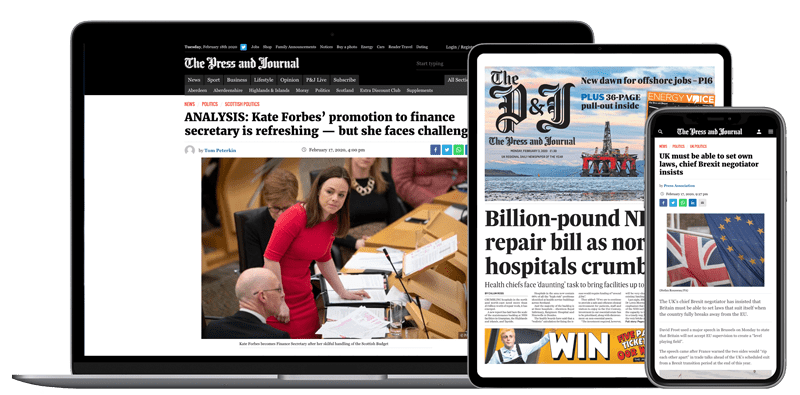 Help support quality local journalism … become a digital subscriber to The Press and Journal
For as little as £5.99 a month you can access all of our content, including Premium articles.
Subscribe