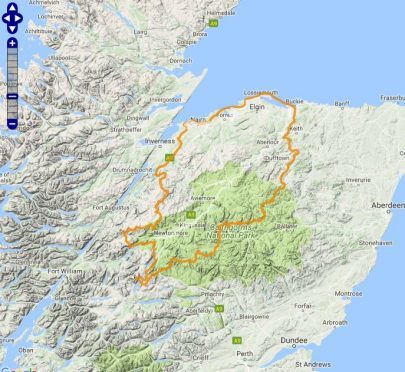 Flood warnings have been issued across Moray with melting snow and rainfall predicted to cause rivers to breach their banks.
The temperature at Kinloss was double the average for December yesterday, at 13C compared to the usual chilly 6.5C recorded in the region since 2010.
After a freezing start to the month, the warm weather is expected to cause much of the snow remaining in the area to melt and bring increasing river levels.
The Scottish Environment Protection Agency (Sepa) issued an amber flood alert for the region yesterday – with areas around the rivers Spey, Lossie and Findhorn anticipated to be the worst affected.
The group said watercourses were expected to rise last night, with the flooding of low lying land and roads a possible outcome.
Fochabers Lhanbryde councillor, David Bremner, said residents in areas notorious for flooding would be anxious about the warning issued.
Mr Bremner said: "Typically, this sort of thing can affect Garmouth pretty badly so I imagine people there will be preparing for it.
"The flooding tends to affect the bottom half of the village, with water coming across the golf course.
"But the council is very good at putting sandbags out, and this is nothing new for residents there.
"Though it isn't enjoyable for them at all, they know how to handle these things and how best to protect their homes."
The Met Office explained that the unseasonably warm temperatures yesterday were caused by "moist air" being blown in from the Atlantic.
A spokesman said: "A fresh south-westerly wind brought moist air over from the central Atlantic area.
"Usually, when that happens, the warmest areas in Scotland are around the Moray Firth."
However, the highest temperature recorded in the country yesterday was in Cassley, in Sutherland, at 14.6 degrees.
Parts of the Moray region were flooded in September with the grounds of Garmouth golf club badly affected.
Flash floods during Storm Aileen also left many roads in the region under water.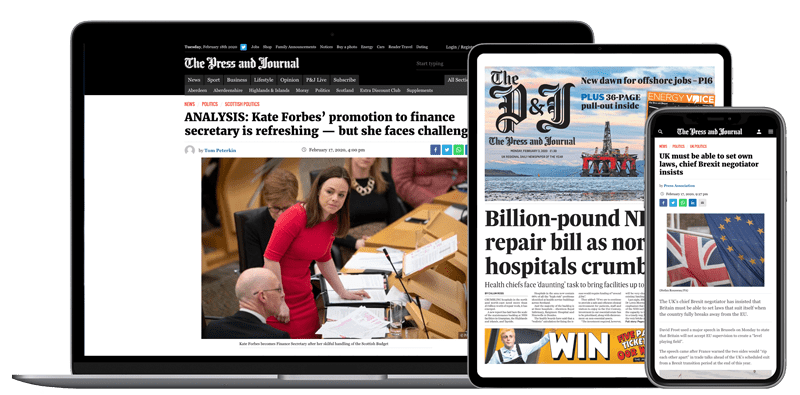 Help support quality local journalism … become a digital subscriber to The Press and Journal
For as little as £5.99 a month you can access all of our content, including Premium articles.
Subscribe