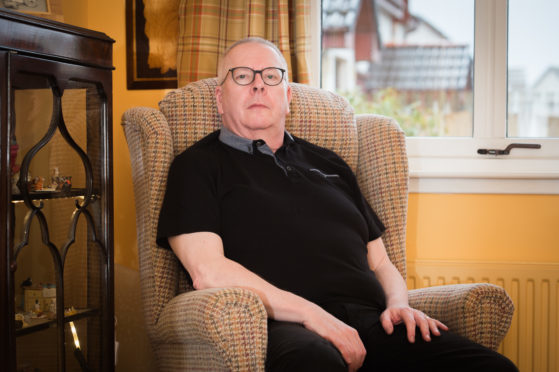 Chronic pain patients in Moray have hit out at "broken promises" from the Scottish Government over plans to ease their suffering.
Members of the Affa Sair group tasked Public Health Minister Aileen Campbell with answering questions about resources when they met her in November.
However, three months on from the talks, they are yet to receive what they consider a "meaningful" response from the MSP.
Yesterday, group founding member Chris Bridgeford, wrote to the head of the civil service in Scotland about his fears over a lack of action to ease waiting times.
The development comes after it was revealed Scottish Government health official Colin Urquhart asked for the wait for repeat appointments at pain clinics to be suppressed in an e-mail to NHS Scotland – because "I don't think we would want to start publishing this information."
NHS Grampian patients are currently waiting more than 40 weeks for appointments after initial referrals, against an 18-week target  – but Mr Bridgeford has been told the wait for repeat appointments can be up to 19 months.
The Forres resident said: "I thought it was quite an achievement to get a minister up past Perth to speak to us. I can see now it was just a head-patting exercise though.
"It's broken promises, they don't take it seriously. All we wanted was the answers to certain questions. We've been promised time and time again we would get them, of course, it was a 'misunderstanding' every time they said it hadn't been done."
During the November talks, patients asked Ms Campbell what resources could be put in place to have an "immediate" impact, when resources will be allocated to open a permanent clinic at Dr Gray's in Elgin and what systems could be put in place to ensure sufferers can retain control over medication if they are admitted to hospital.
Latest figures show about 32% of chronic pain sufferers within NHS Grampian get appointments at clinics within the 18-week target – the Scottish average is 67%.
Mr Bridgeford has lived with complex regional pain syndrome for 40 years and was forced to stop working in 1995 as a result.
Last night, Dorothy-Grace Elder, voluntary secretary of the Scottish Parliament's cross-party group on chronic pain, said: "It's bad throughout Scotland, but Grampian has been the worst affected for a long time now because they've clearly not been financed properly.
"I feel particularly bad for the people in Moray. It's a complete scandal it's been allowed to get to this point. The Scottish Government has to intervene."
NHS Grampian is expecting to increase its core team for chronic pain to five consultants later this year. Extra clinics are being organised in an attempt to reduce waiting times.
A Scottish Government spokeswoman explained that Affair Sair had been written to twice since the November meeting and an extra £4.9million has been made available to NHS Grampian to improve performance on chronic pain.
She added: "NHS Scotland has recently carried out a consultation on chronic pain waiting time statistics. They are now exploring whether it's possible and feasible to collect and publish waiting times for return patients."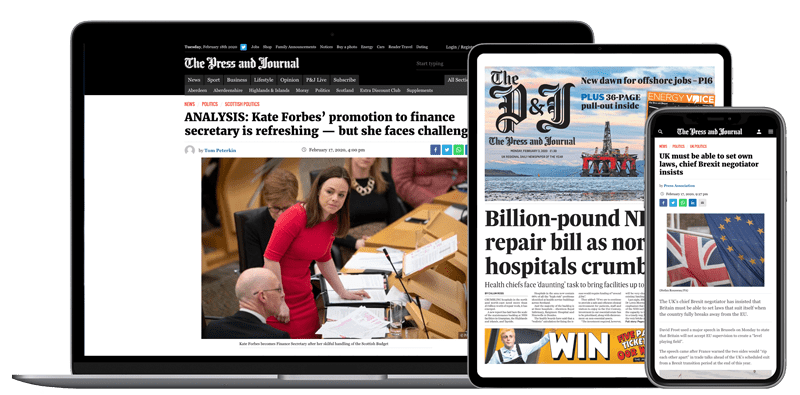 Help support quality local journalism … become a digital subscriber to The Press and Journal
For as little as £5.99 a month you can access all of our content, including Premium articles.
Subscribe