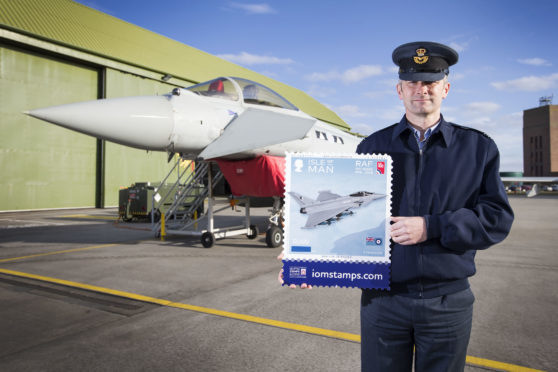 Fighter jets from a military base in the north of Scotland have been chosen to feature on a set of stamps to celebrate the centenary of the RAF.
The collection features iconic aircraft which have flown in the sky above the UK through the decades – from the Sopwith Camel that fought in World War I to the highly advanced F-35 Lightning stealth fighter.
Typhoon jets from RAF Lossiemouth have been chosen to star on one of the first class stamps.
Every plane from the collection also features a medal ribbon and the name of an important person from the RAF's history.
Squadron Leader Jo Salter, who became the first female combat-ready pilot on a Tornado in 1994, was chosen to be the person associated with RAF Lossiemouth.
Other stations chosen as part of the eight-stamp set, commissioned by the Isle of Man Post Office, include Marham and Coningsby.
A special hidden message has been incorporated into the collection, which is only visible when the stamps are looked at under UV light.
Patterns on the stamps will spell out the sonnet High Flight by John Gillespie Magee, who died while training in the RAF when he was 19 in 1941, in morse code.
The poem has since become a worldwide favourite of aviators and astronauts.
RAF Lossiemouth previously featured on postage stamps nearly three years ago when 1 (Fighter) Squadron's contribution to the Battle of Britain was remembered to mark the 75th anniversary of the conflict.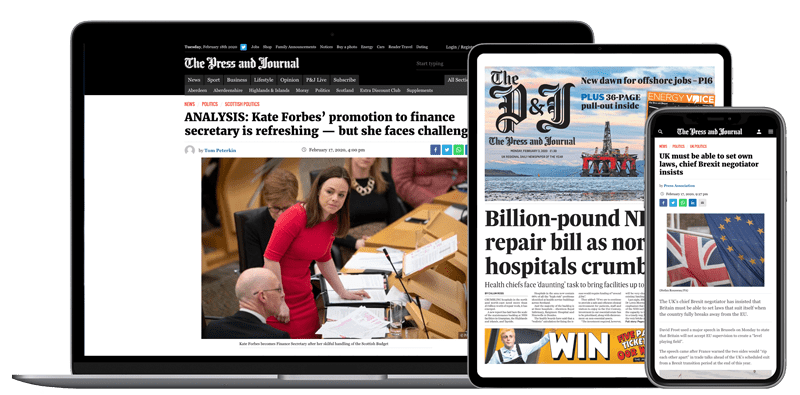 Help support quality local journalism … become a digital subscriber to The Press and Journal
For as little as £5.99 a month you can access all of our content, including Premium articles.
Subscribe