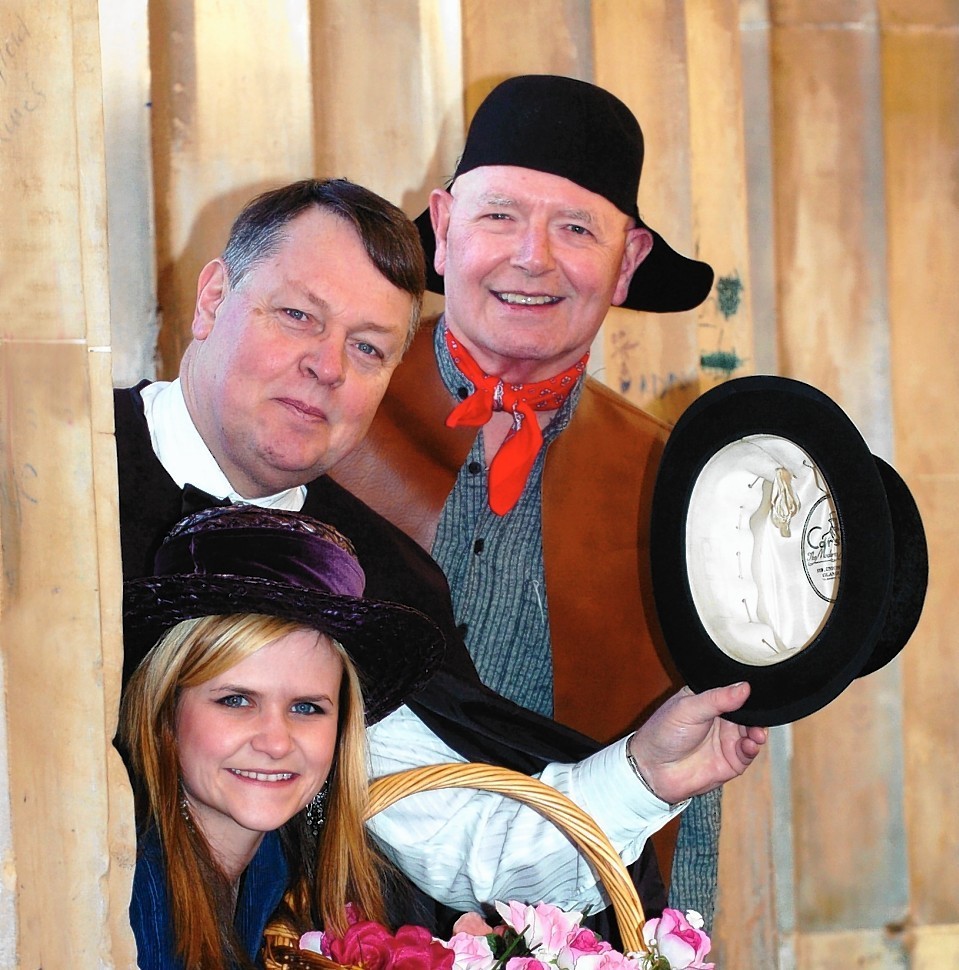 A cast of Moray performers fears their current production could be their last "big show" amid fears they may lose their current venue.
Elgin Musical Theatre has been performing annual shows at the local town hall since 1966.
However, now the building faces an uncertain future after it was slated for closure amid council budget cuts.
The performers already had dates for next year and 2020 reserved in the diary but have now had them cancelled.
Despite the concerns, last night the cast continued rehearsals of Anything Goes at the venue – featuring well-known tunes including I Get a Kick Out of You.
Committee member Jim Barnett, who plays a barman in the ensemble, said future productions may have to be radically altered if Elgin Town Hall does close.
He said: "We've already tried to think of other places we could go. Without another big hall it's difficult to put on a big production.
"We want to find ways of bringing music to Moray and have looked at using smaller halls – but with smaller spaces we'll obviously be restricted with what we can do, things might have to get scaled back.
"Everyone gets a real kick out of playing at the town hall. There's nothing like it when the music starts."
Elgin Town Hall will close at the end of June unless a viable community group can be found to keep the building open.
Campaigners have now formed a working group to start looking at the current financial position of the venue to consider alternative ways of managing it. Council figures show the venue currently runs at a loss of £73,000.
An expression of interest has been submitted by the locals in order to start the formal process of a handover.
Lantern of the North director Barry Jarvis, who has been leading the initiative, said: "No one is under any false impressions about the amount of work ahead. The timescales for getting a credible plan and the necessary legal infrastructure in place are very, very, tight but we are determined and focussed on building our case."
Anything Goes will be performed from tomorrow to Saturday in Elgin Town Hall at 7.30pm, with an extra performance at 2.30pm on the final day. Entry £15, under 12s £12, available from the box office in the St Giles' Shopping Centre.