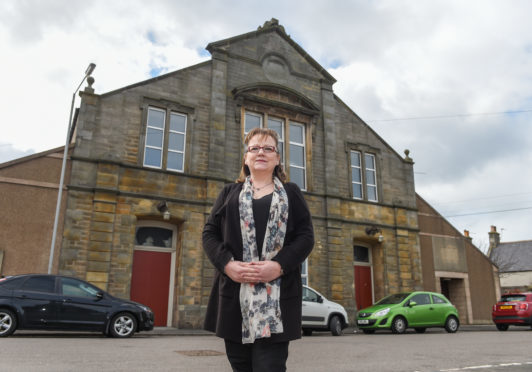 A eleventh-hour move has been made to delay a decision on the future of closure-threatened town halls across Moray.
Six venues have been slated to shut at the end of June by the council unless viable community groups can be found to take them on.
Staff have, however, been swamped with applications, with a variety of bidders coming forward with plans that would give the halls new life.
Opposition SNP councillors have called for the process to be delayed to allow the various bids to be considered.
Council leader George Alexander, meanwhile, described the interest in taking over the halls as evidence of the "success" of the process.
Buckie councillor Sony Warren said: "We are in the situation where communities are not clear about where the goalposts are on community asset transfers.
"They are being asked to produce a viable business case to run their halls but with no definition or explanation about what that means.
"The SNP fully supports community involvement in running services but if the council wants people to take that responsibility then it must take the responsibility for providing basic support to get the best business plans to make them successful."
Keith and Cullen councillor Theresa Coull added: "What communities need is support and not threats."
Town halls in Elgin, Forres, Findochty and Cullen as well as Buckie's Fisherman's Hall and the Longmore Hall in Keith are included in the proposals.
Steering groups have now been formed to take forward bids for all the buildings to be transferred into community management.
At a meeting next month, councillors will be asked to back proposals to suspend the closures due to the timescales not being "realistic", while putting in place a procedure to ensure all groups get support from council staff.
Mr Alexander, however, said: "As far as we are concerned, we are delighted with the level of response that we have had from the public so far.
"Every one of the halls has a group interested and in some cases more than one.
"In fact, there's been so successful that it has put pressure on the staff. We're looking that at and an update will be given next month, so it might be that this motion is premature."