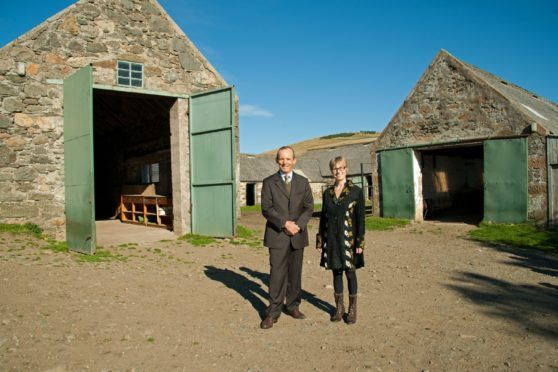 Work is expected to begin this year on transforming an abandoned Moray farm into a distillery showcasing historical practices after campaigners received a funding boost.
The Cabrach Trust has secured a £310,000 bonus for its vision of creating a heritage centre at Inverharroch.
The remote region is said to be one of the birthplaces of Scotch whisky and is famed for its illicit stills and smuggling in the 19th Century.
The trust wants to create a focal point to celebrate the Lower Cabrach's history as part of a £5.3million project that will also lead to new whisky being distilled.
Yesterday it was announced a recent funding boost will allow initial preparation work to take place ahead of construction later this year.
Sue Savege, executive director of the group, said: "Now that we have full planning permission too, the next stage is to put the fine detail onto our plans for the heritage centre and Cabrach Distillery.
"Working with the community and professional partners, we will develop detailed plans that will also include the creation of woodland and walking trails around the site.
"We want to make it a unique and distinctive destination that both local and overseas visitors and whisky enthusiasts will find interesting."
Once construction begins, distilling is expected to get underway next year with the first bottling expected to be made in 2024.
The project will involve the derelict steadings at Inverharroch Farm and former Cabrach Primary School being transformed into the distillery, visitor centre and store.
The most recent donations, including a £125,000 award from the William Grant Foundation, will be used to start refurbishing existing buildings.
Meanwhile, a £25,000 boost from the Vattenfall Clashindarroch Community Fund (VCCF) will be used towards the cost of a building warrant to allow work to start.
A £110,000 grant from long-term supporters, the Reekimlane Foundation, will be used to support the charity until the centre is open. A further £50,000 has also come from an anonymous donor.
Profits from the distillery will be reinvested by the trust in the Cabrach and the surrounding villages.
Michael Cowie, a member of the VCCF panel, said: "The planned historical distillery and heritage centre is likely to be an important driver of economic and community regeneration in the area."