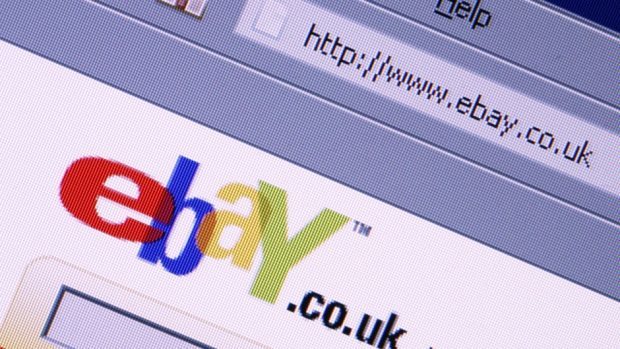 Online retail giant eBay has pledged to take action to clamp down on "absurd and excessive" surcharges on goods delivered to the north of Scotland.
Executives from the e-commerce firm – which is the platform for five million transactions in the Highlands and islands alone each year – made the promise to Moray MSP Richard Lochhead during talks at Holyrood yesterday.
Action will include the creation of a new "reporting channel" between the firm and the authorities to highlight practices by traders which could subsequently become the subject of an investigation, as well as a commitment from the firm not to levy excessive charges on its own delivery service.
During his meeting with eBay's head of public affairs Alasdair McGowan and head of shipping Mike Pitt, Mr Lochhead outlined a series of examples of unfair charges levied by traders on the site.
They included a Moray resident who was hit with an additional £40 surcharge for delivery of a chicken coop despite being quoted a lower price, which Mr Lochhead said would represent a breach of the law if substantiated.
The SNP MSP also highlighted another constituent who was asked to pay £10 to have a £20 curtain poll delivered, and an eBay seller who tried to charge another Highland resident £14 extra to send four side plates to Inverness.
After the talks, Mr Lochhead said: "I was very grateful to the senior representatives from eBay who travelled from London to meet at the Scottish Parliament to discuss what can be done to address the excessive parcel delivery surcharges that are hitting businesses and households in the north of Scotland hard.
"eBay expressed support for addressing this issue and are keen to clamp down on any companies on their website that are imposing excessive surcharges, and discriminating against the north of Scotland, and particularly where sellers are being misleading or breaking the law.
"eBay have now offered to set up a dedicated reporting channel and work with trading standards officers and Citizens Advice Scotland to ensure that all such cases are thoroughly investigated, with appropriate action taken and the ultimate sanction of being removed from the eBay platform."
He added: "Following my recent meeting with Amazon, who have agreed to work with me on this issue, and now eBay, and hopefully soon Groupon, there's certainly a greater awareness of the seething anger in the north of Scotland over the absurd and excessive surcharges, often imposed without any justification whatsoever."