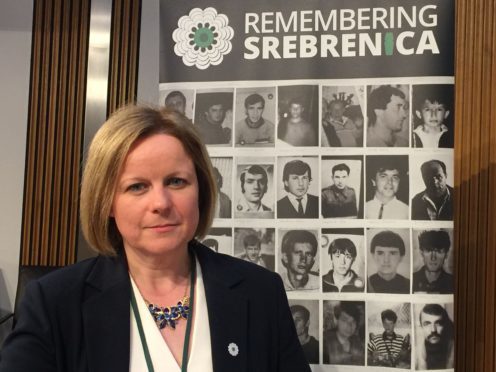 A Moray head teacher wants to shine a light on hidden genocides that continue to blight the world.
Trish Cameron, from Milne's High School, believes lessons learned from the Holocaust in World War II are being covered well by teachers across the country.
However, the Fochabers teacher is eager for more to be done to educate youngsters about the horrors of modern-day war which often go unreported.
Mrs Cameron has backed a new education resource designed to reveal what happened during the Srebrenica killings – where 8,000 people, mainly Muslim men and boys, were murdered by the Bosnian Serb army during the civil war in 1995.
She said: "At that time, many teachers working today were at school and had just finished their exams when those unimaginable and unspeakable horrors were happening to people, many of whom were the same age.
"This is a very relatable and moving part of history and it puts us in quite a unique position because we can tell young people what we were doing at the time and how we felt about it.
"The Holocaust is very well covered, but I feel that lessons from Srebrenica shows genocide has happened again in Europe in the living memory of most teachers."
The education pack for teachers has been produced by Scottish charity, Remembering Srebrenica, and was co-created by former Lossiemouth High School teacher Fiona Malcolm.
A launch event was held at the Scottish Parliament this week to mark White Armband Day – the occasion when Bosnian Serbs ordered all non-Serbs to wear white armbands, and mark their houses with white flags, to identify themselves, so they could be marked for education.
About two million people fled Bosnia during the 1990s conflict, nearly half the country's population. Hundreds have relocated to the north of Scotland with many remaining to this day.
Gail Ross, MSP for Caithness, Sutherland and Ross, said: "We are in a period right now where things like intolerance and hatred in some areas seem to be on the rise.
"We cannot shy away from this and we have to explain to children exactly what happened on our doorstep as a preventative measure."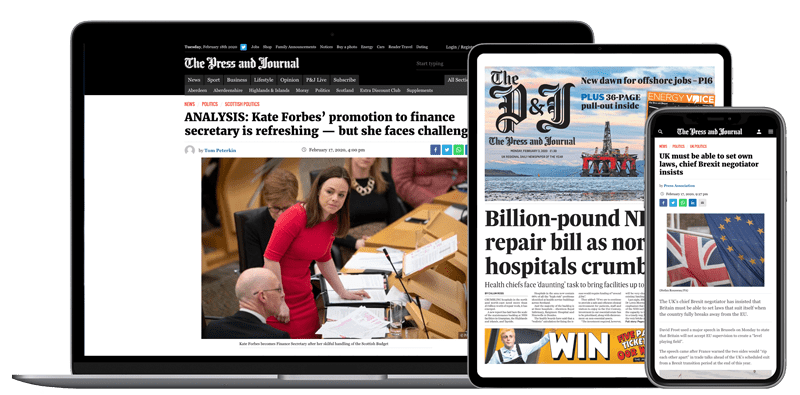 Help support quality local journalism … become a digital subscriber to The Press and Journal
For as little as £5.99 a month you can access all of our content, including Premium articles.
Subscribe