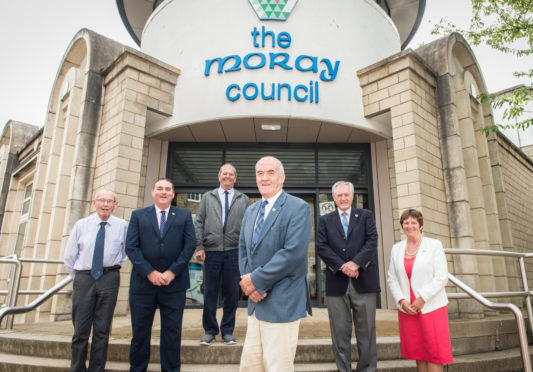 Ousted members of the previous Moray Council administration have formed a new alliance that could see them hold the vital balance of power during crucial votes in the chamber.
A minority SNP administration came to power less than two months ago after the previous independent and Conservative alliance split.
Now the new group, consisting of six councillors and calling themselves the Councillors Open Group, could play a huge role in decision making going forward at the council.
It will be led by former council leader George Alexander and also boasts independent councillors Lorna Cresswell, Ronald Shepherd, Gordon Cowie and John Cowe and Conservative James Allan.
Councillor Alexander said: "Our main aim is to provide the people of Moray with quality services on a sustainable budget and that's basically what we are about.
"We can't control the circumstances we are working under, we can't control how much money we are getting from the government and we've jacked up charges as high as we possibly can so all we want to do is get a sustainable budget and keep the services as high quality as they are now."
The Councillors Open Group have left the doors open for any other councillors to join them as they invited anyone who wishes to join them to approach any of the group's members to start discussions.
Councillor Alexander said one of the reasons behind the formation of the alliance was so that they would be consulted on more council decisions.
"If you're an individual councillor operating in that building on your own you will not be as well consulted and therefore not as well-informed as you are if you were a member of the group because some of the decisions are made by consulting group leaders," he said.
"So the six of us felt that to continue after the demise of the last administration without being part of a group was not the best choice and none of us felt we could join any of the other groups."
With the current SNP administration not having a majority to push legislation through, this new group could prove a vital ally or opponent to them.
Councillor Alexander, however, says he will only vote for proposals that will benefit the people of Moray.
He said: "We will watch very carefully what proposals the SNP administration bring forward and we shall vote according to what we believe it the best thing for the people of Moray.
"We are only here for the benefit of the people of Moray."
Councillor John Cowe echoed his colleague's thoughts when it came to working with other groups within Moray Council.
He said: "I think we will always work with other groups if it's to the benefit of the people of Moray.
"It must be for the benefit of the people of Moray, not a particular political party. This group is non-political."
Conservative councillor James Allan is the only non-independent member of the alliance.
He said: "The independents stuck by me when the Conservatives walked away."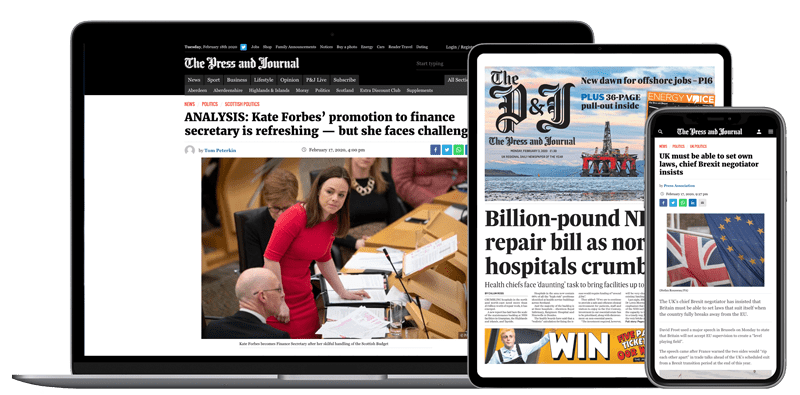 Help support quality local journalism … become a digital subscriber to The Press and Journal
For as little as £5.99 a month you can access all of our content, including Premium articles.
Subscribe