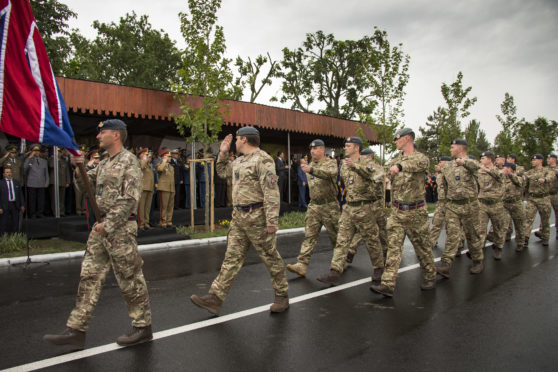 RAF Lossiemouth personnel have built bridges with Nato allies in Eastern Europe during their times overseas.
While based in Romania the crews from the north-east have run exercises with local troops as well as those from Bulgaria, Hungary, Croatia and visiting forces from the US.
However, friendships have also been forged during the mission with personnel being invited to watch nearby football matches.
Meanwhile, 18 personnel provided UK representation at an emotional annual parade in the city of Burzau, which commemorates those who had died while serving the Romanian armed forces ahead of a flypast from Typhoon jets.
Returning personnel to RAF Lossiemouth have praised the collaboration with Nato allies on the Black Sea as a demonstration of the strength of the partnership.
Further bonds are expected to be built next year when RAF Typhoons are again deployed on air policing missions to Iceland and Estonia.
Wing Commander Chris Ball, commanding officer of the Romanian mission, said: "This was an invaluable training opportunity for us. We were collaborating to provide airpower within a maritime exercise.
"We were working with military personnel from a diverse range of nations and forces within Nato. Together, we enhanced our mutual understanding between air, land and maritime within the Black Sea."