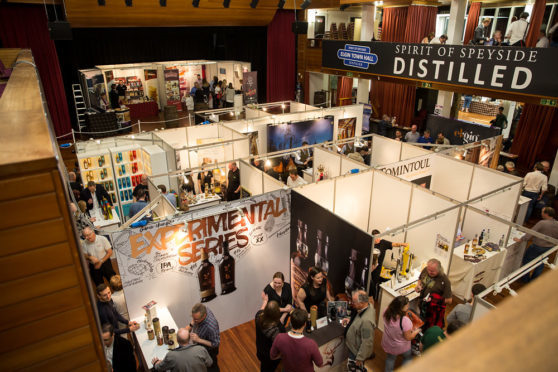 Moray's finest food and drink brands will take centre stage today as the third annual Spirit of Speyside: Distilled event kicks-off.
About 1,000 enthusiasts are expected to descend on Elgin Town Hall to enjoy the two-day celebration, which brings together world-leading producers of whisky and other local artisan companies.
The likes of Macallan and Glenfiddich will rub shoulders with smaller brands who are looking to break out as Speyside's next big thing.
Visitors will be able to get a taste of the region's very best whisky, gin, rum, beer and cocktails as well as a wide range of different foods.
Alongside those highlights, the inaugural Oatcake Eating World Championships will also take place.
One lucky competitor will be crowned world champion after devouring as many of the traditional Scottish snack as they can in two minutes.
As the offering develops, it's clear the event's charms are not lost on an increasingly widespread audience, as this year's tickets have been snapped-up by visitors from as far away as Canada, Malaysia and the USA.
Festival chairman James Campbell is looking forward to the event.
He said: "The fact that we now have small groups of international visitors wanting to travel to this smaller event underlines the global appeal of Speyside's food and drink industry.
"I don't think there's another event like this where you will get major, best-selling brands participating alongside small, craft producers that are just starting out, perhaps ready to become Speyside's next worldwide success.
"The other unique thing about Spirit of Speyside: Distilled is the fact that visitors will be able to come face-to-face with the people at the coal face of our food and drink production – the master distillers, blenders, bakers and creators."
Tickets can still be purchased for the event by visiting www.distilled.scot.
The first session kicks off today at 2pm.