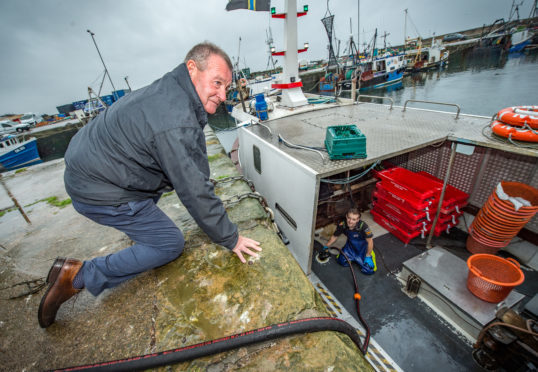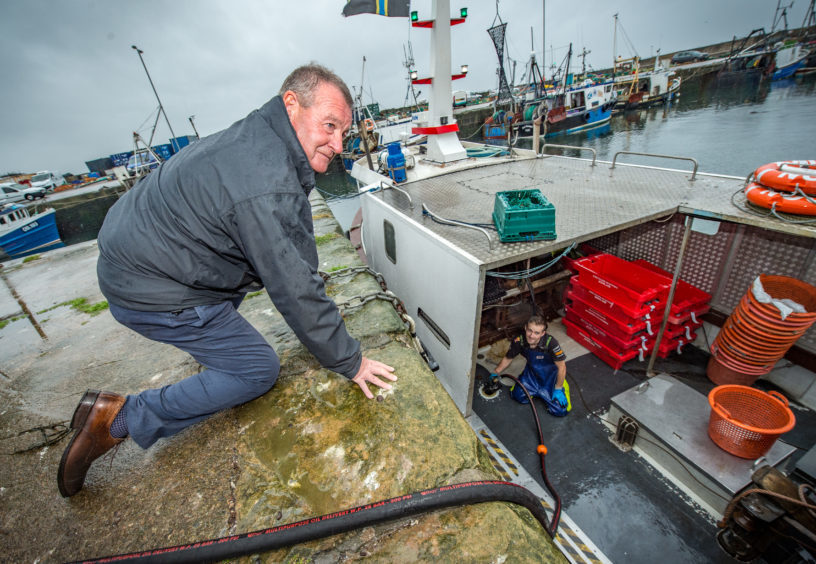 Fishermen across Moray are hoping for a boost after finally being given 24-hour access to fuel.
The £30,000 fuel tank has been installed at Burghead Harbour, which fishing chiefs hope will not only bouy the local economy but also attract fishermen from around the UK.
Users of the harbour previously were only able to fuel up on Fridays, meaning trawlermen had to plan their trips or risk losing out on crucial time at sea.
Now however, for the first time in 35 years, the fuel tank means boats can refuel whenever is convenient.
Hamish McPherson, chairman of the Burghead and Hopeman branch of the Scottish White Fish Producers Association (SWFPA), believes the 24/7 facility will become important to all users of the harbour.
He said: "This is a momentous occasion for not only the harbour but the whole area.
---
>> Keep up to date with the latest news with The P&J newsletter
---
"This tank will become very important as it has been 35 years since there was a fuel tank here.
"The scenario here before now was the boats were fueled by a bowser lorry that came up every Friday, which meant that if the vessels had been stuck in the harbour because of bad weather and if it was a nice day on the Friday they would have to stay in to get fuelled.
"They were losing fishing time and this will be a huge boost for the whole port, more vessels will definitely be coming here now because the problem before is that they wouldn't come here because there's no fueling point, now they've got that its going to be a massive boost."
The installation could not have come at a better time for the port, as October is the peak time for prawn and squid fishing there.
It is the only 24/7 fuel tank in Moray, and has been funded by The Highland & Moray Fisheries Local Action Groups under the European Maritime and Fisheries Fund.
Fisherman Barry Stewart, who is also secretary of the Burghead and Hopeman branch of the SWFPA, thinks that the tank will offer huge advantages.
He said: "This will be a huge advantage to the whole fishing fleet and we mainly fish for prawns and squid.
"It will be good for the local economy, it will attract more boats, the more boats land here the better for the harbour and it will be good for the town and its facilities.
"On average we have about 30 boats here and right now is our busiest season so this has been installed just in time."
Local fisherman Neil Sutherland also welcomed it, and said: "It really is a godsend for us. It will be very important to us because we can take oil at anytime day or night.
"For the likes of my boat, it only holds 90 gallons in the side so I will be there back and forth frequently."