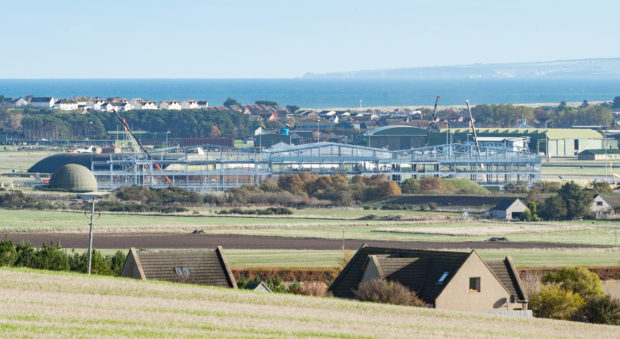 The huge steel frame taking shape at RAF Lossiemouth reveals for the first time the scale of the operation underway.
The £132 million construction project will pave the way for the arrival of the first of the UK's nine P-8 Poseidon spy planes in Moray in February 2020.
They will form the first line of defence against incursion into UK airspace by foreign powers – and Russia in particular.
Yesterday, Heldon and Laich councillor John Cowe said investment in the region was only likely to increase as work continues to expand the base for the new aircraft.
He has been hugely encouraged by the commitment to the future of the once threatened base and has been watching the huge hangar and tactical operations centre take shape with pride.
And he said that in conjunction with other major infrastructure and building protects, there is a bright near future for the region.
Mr Cowe said: "It is tangible now. You can see the results of all the effort that was made to try and keep RAF Lossiemouth open.
"It didn't look good at one point but now everything is falling into place.
"Construction is now underway on the new secondary school for Lossiemouth, so we've now got two big projects on the go in the town, which is excellent to see.
"And a lot of extra money for contractors is being made available through these projects, which will be a boost for local firms."
Up to 200 jobs are being supported during the construction of the hangar, which is part of a £400 million Ministry of Defence investment in the base that will also include an overhaul of the runways and taxiways.
Squadron accommodation, training simulators and space for up to three aircraft will be included inside the massive building, which is being built by Elgin-based Robertson Northern.
The P-8 aircraft will be on the UK's frontline of defence and tasked with monitoring the North Atlantic Ocean for possible incursions by the Russians.
Submarine hunters from the US are already regular visitors to RAF Lossiemouth and the nation has also invested £63 million in the base, which will also be used by Scandinavian forces.
Moray MP Douglas Ross said: "RAF Lossiemouth continues to go from strength to strength and its place as a vital and strategic part of the MoD is demonstrated by the significant investment being made on the camp which people can now see with these impressive new structures.
"These are substantial buildings and they highlight the scale of investment the UK Government is making in Lossiemouth."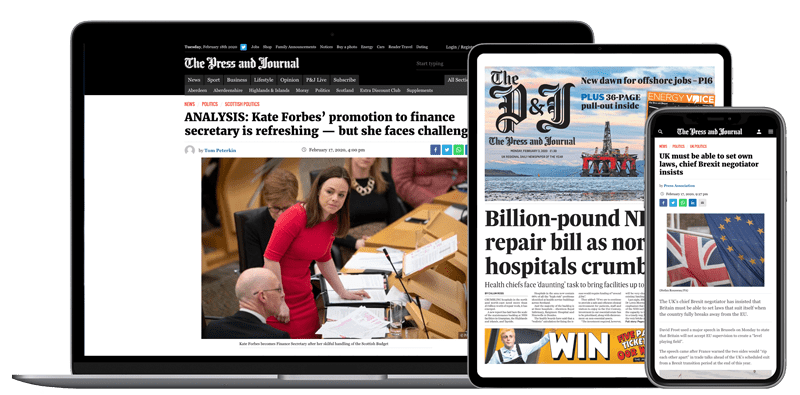 Help support quality local journalism … become a digital subscriber to The Press and Journal
For as little as £5.99 a month you can access all of our content, including Premium articles.
Subscribe