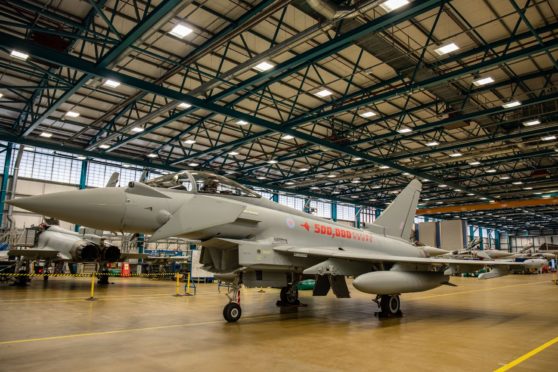 Special markings now adorn the side of a fighter jet to celebrate the fact that Typhoons operated by the RAF have now passed the 500,000 flying hours mark.
Three squadrons of the planes currently operate from RAF Lossiemouth with a fourth group due to move to the north-east base next year.
Yesterday, the air force said the jets, which have been part of the UK's defence since 2007, had "rapidly accumulated" hours in recent years due to an increase in the amount of air policing and combat operations.
Personnel from the north-east were based in Romania this year to defend the eastern boundary of Nato's air space and are due to travel to Iceland next year to continue the same mission.
Meanwhile, RAF Lossiemouth operates a quick reaction alert operation to ensure jets are constantly ready to be launched if hostile aircraft are tracked approaching UK airspace.