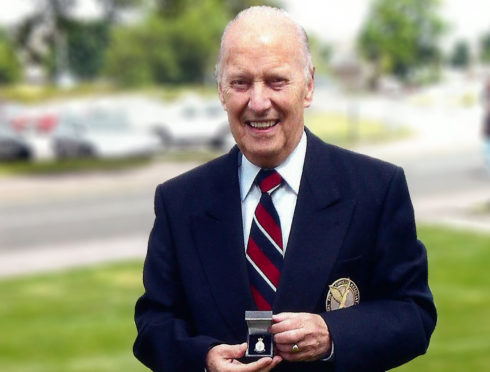 Tributes have been paid to a former councillor known for his happy outlook on life and dedication to the coastal town he lived in.
Tom Bothwell worked as a Moray councillor for Lossiemouth East for five years from 2002 and was a long-standing member of Lossiemouth Community Council.
Mr Bothwell fell in love with the picturesque town as soon as he moved there from Aberdeen in 1960.
He described relocating to Moray with his wife Margaret as the "best move they ever made."
Chairman of the Lossiemouth Community Council Mike Mulholland said Mr Bothwell was always keen to help people.
He said: "Tom was a great guy, very helpful to us and a great servant to the community council.
"He was always someone you could turn to when you needed help."
Vice-chairwoman Carolle Ralph described him as a "well-respected" member of the community.
She said: "Tom was a good man, and a well-respected person in the town.
"He was a very popular councillor and he was hard-working with a great sense of humour and wit who was very committed to the community.
"It was very sad to hear of his passing and my thoughts and sympathies go out his family."
Mr Bothwell died almost two weeks ago at the age of 89.
He served on the Lossiemouth Community Council for more than 10 years and was also involved with a number of different local organisations.
He played a pivotal role in the Lossiemouth Town Hall Association committee, where he helped to get the venue back on to safe financial footing.
Heldon and Laich councillor John Cowe described Mr Bothwell as a "local hero."
He said: "I had the pleasure of knowing Tommy for a number of years as he worked in the fishing industry at Duffys with me for a number of years.
"As a councillor he always had a big smile on his face, was jovial and helped everyone at all times.
"His wife Margaret has been a pillar of strength for them as he has been ill for a number of years and he will be sadly missed as he was a local hero."
Mr Bothwell leaves behind his wife Margaret and two children, Murray and Arlene.