Moray veteran raises thousands in Sahara trek
A Moray woman has completed a gruelling trek through the Sahara – raising thousands for charity in the process.
Dianne McLeish took on the 24-mile (40km) challenge across in aid of wounded and injured veterans, and returned on Wednesday.
The 62-year-old, from Elgin, joined forces with god-daughter Zoe Foster, 43, to form the Sahara Haggis Hunters and raise money for Help for Heroes.
On their trek, the pair were accompanied by 40 other people, who included 22 fellow fundraisers, two Moroccan guides, four camels and one Invictus medal holder.
The group trekked for three days from Jebel Sarhro to the small town of Taghbalt, taking in mountains, oases and sand dunes.
Ms McLeish said: "It was very difficult terrain to walk over and find a clear space to put your feet safely, as your feet moved around a lot and your ankles often twisted.
"The sand was very soft and it was like walking through treacle at times, as your feet just sink into it.
"Some of the other walkers found this difficult, but I found it a lot easier due to all the walking I do on the beaches of Moray and also through the snow on the mountains in the Highlands.
"I was proud to carry my Help for Heroes flag throughout the trip – at times it
was difficult due to the wind but it was a great marker for everyone."
Ms McLeish, from Burghead, became Help for Heroes' volunteer county co-ordinator for Moray and the Highlands after leaving the RAF in 2009.
She left the service after more than 33 years, in which her work included assisting with medical evacuations on tours of the Gulf, Bosnia and Afghanistan.
She said: "This was the third challenge that I have completed for Help for Heroes and once again I had the most amazing experience.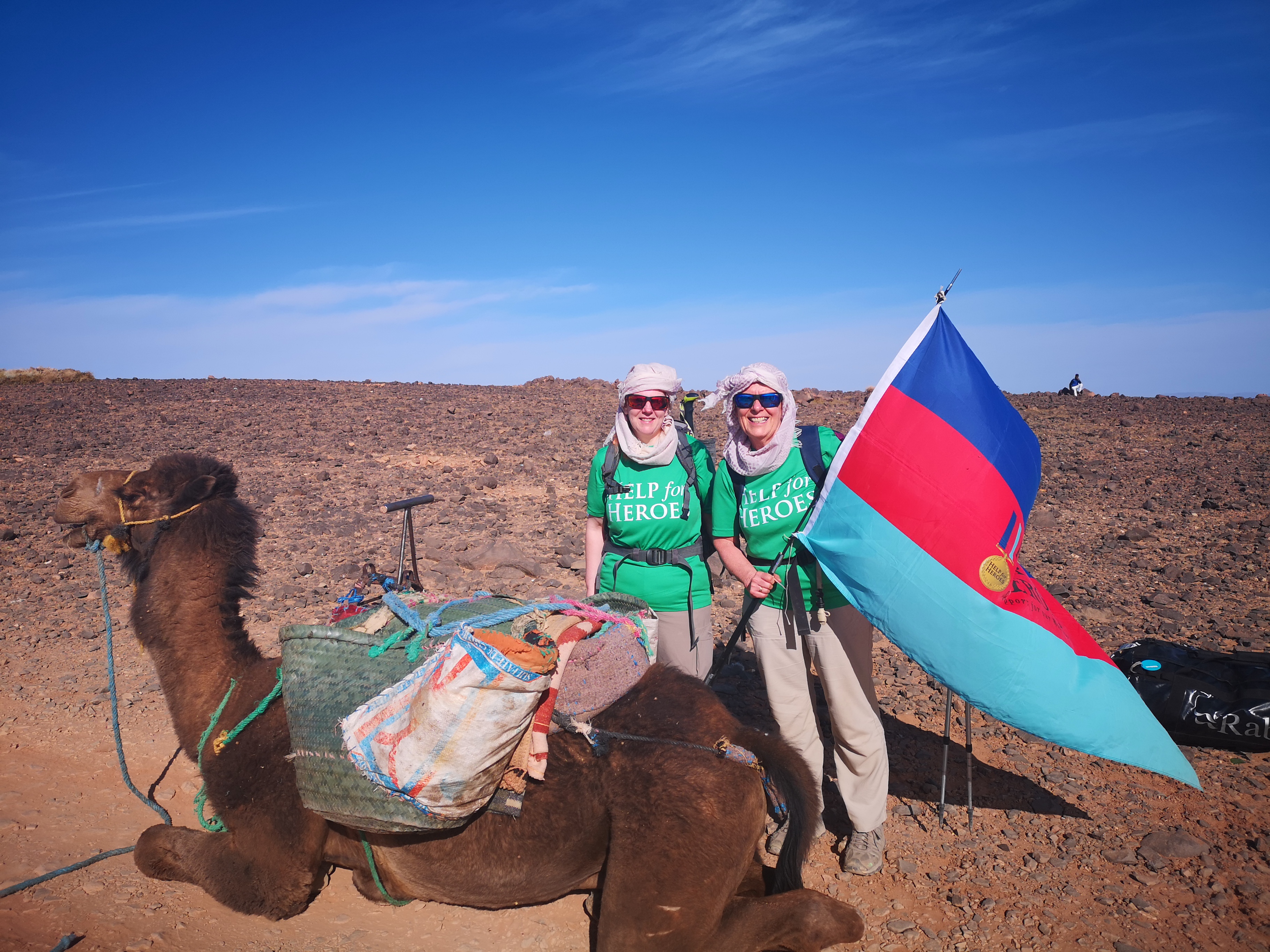 "It was an honour and a privilege to take part in this memorable trek with such an amazing group of people and only wish it could have been longer as it was over to quickly for me.
"I loved speaking to the other fundraisers to see how they had achieved their goals but I especially loved speaking to the Band of Brothers and Sisters who have benefited from help and support that Help for Heroes offered them.
"Even although the trek was short I noticed changes in some, especially one guy who suffered from PTSD as they realised others understood and that they were not alone."
The Sahara Haggis Hunters raised £8,000 as a result of their trek which, added to the final total of the group, amounted to £70,000.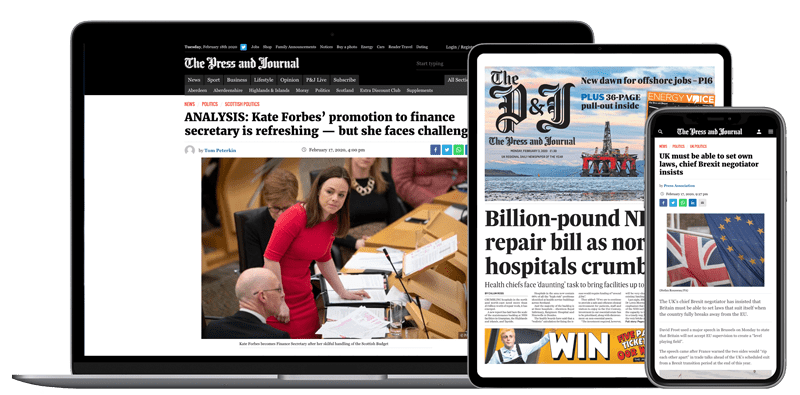 Help support quality local journalism … become a digital subscriber to The Press and Journal
For as little as £5.99 a month you can access all of our content, including Premium articles.
Subscribe