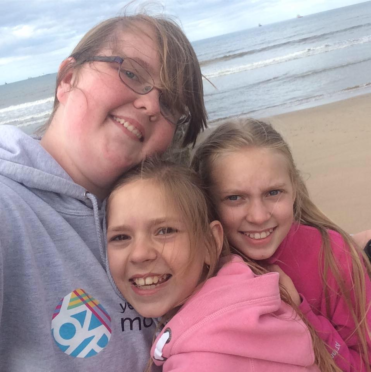 A Moray teenager with a passion for learning is aiming to travel to Africa later this year to teach poetry.
Emily Burns, from Elgin, has already welcomed youngsters from Belarus who live with the aftereffects of the Chernobyl nuclear disaster to her home.
However, now the 18-year-old wants to travel abroad to South Africa in order to get a fresh perspective of education in a different country.
Miss Burns is planning on travelling to the Mzomhle High School in eastern Cape Town during the summer to help teach the pupils there.
During her time in the African country, the teen will spread knowledge of the work written by Scottish poet Carol Ann Duffy, who became the first woman to be appointed the UK's Poet Laureate in 2009.
Miss Burns said: "I would like to teach in South Africa because I feel that it is so important that every student has the right to an excellent education.
"All that matters to me is that I can make the students smile and laugh while improving their education and making friendships with them.
"I've never had the experience of volunteering in a different country but I have had children from Belarus come and stay with my family. I want to see things from a different perspective and go into college with a different mind set."
The Elgin Academy pupil has already raised about £1,200 towards the £2,000 needed to cover the cost of her travel and accommodation for the expedition.
Next week, the teen is hosting a talent showcase at her school which will feature musicians, bands and singers taking to the stage to contribute to the fundraising cause.
Miss Burns added: "As this will be the end of my secondary school years I think this will be the best time for me to go. Leaving school will be a challenge but going to South Africa will be an adventure."
The talent showcase at Elgin Academy will be held on Friday, March 15. Doors open at 6.30pm for a 7pm start. Entry £5, under 16s £3, free for children under five years old.