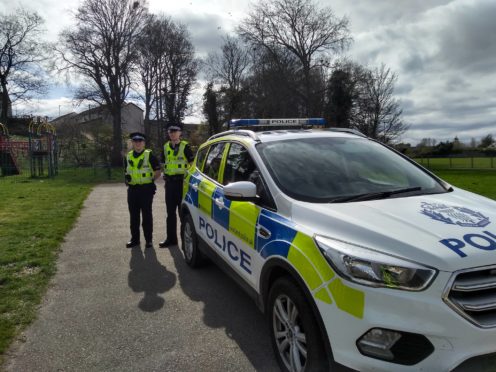 A police operation has been launched in a Moray town to tackle concerns about anti-social behaviour and road safety.
Officers in Forres will carry out extra speed checks in the area and surrounding villages, visit more town centre bars and patrol communities where a large amount of calls have been recorded.
Two people have already been charged in the first few days of the initiative, including a 41-year-old woman in connection with alleged drink driving and careless driving offences and a 20-year-old man with allegedly drink driving.
Complaints of motorbikes being driven off-road in fields in the Pilmuir area by bikers wearing no safety protection have also been made by locals.
Yesterday, Inspector Keli McPhail stressed that Forres remained a "very safe" place to live, but explained residents had reported "increasing" levels of anti-social behaviour.
She said: "During the initial phase of our operation several individuals were stopped and, where appropriate, some were searched for drugs or other potential illegal items.
"There were also many people who positively engaged with our officers which was pleasing to see.
"Anti-social behaviour in any form will not be tolerated and I want you to know that your concerns have been taken seriously and that our activity will not stop."
Anyone with concerns should contact police by calling 101 or Crimestoppers on 0800 555 111.