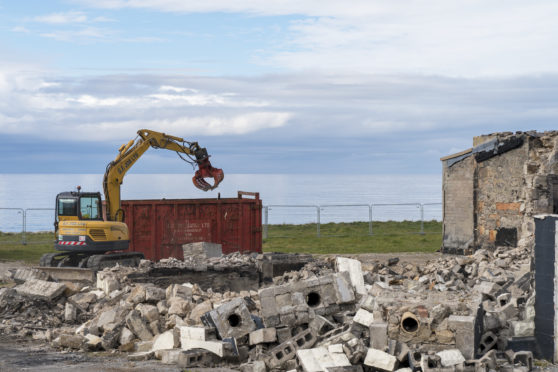 A popular bar in a Moray town that was reduced to a ruin by fire has been torn down.
The Beach Bar in Lossiemouth was devastated by a blaze in September last year after flames spread through its roof.
Yesterday, demolition crews moved in on the site to bring down what was left of the building, which was popular with generations of locals and visitors.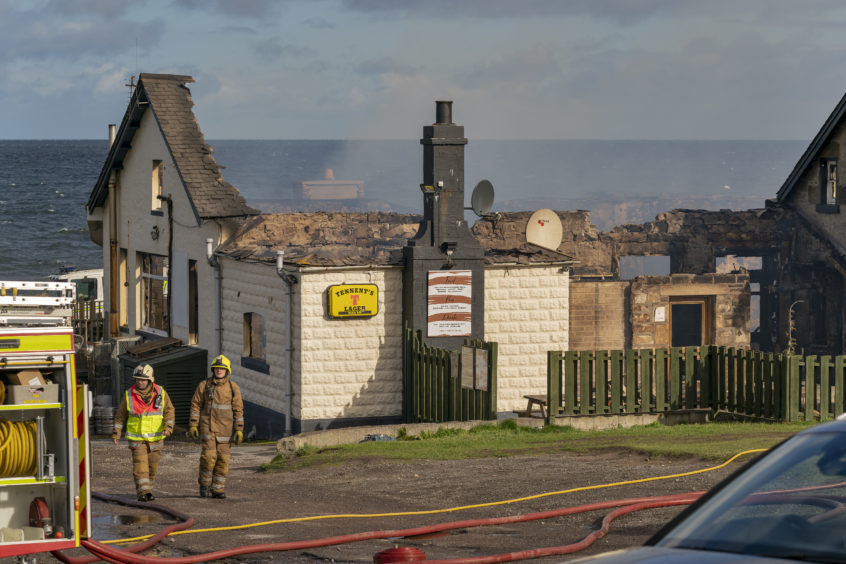 Last night just one wall remained of the historic building, which began life as the town's public baths in 1875, alongside the house that was part of the complex.
Owner Graham Fleming revealed he was surprised at how quickly his pub, where he had worked for 30 years, was turned to rubble.
The businessman has already committed to rebuilding the venue and is expecting to be serving his first drinks there in April next year.
He said: "I was away during the day and just kind of assumed it would be coming down bit by bit. There was only really the four walls left standing though so I suppose it wouldn't have taken that long to knock down."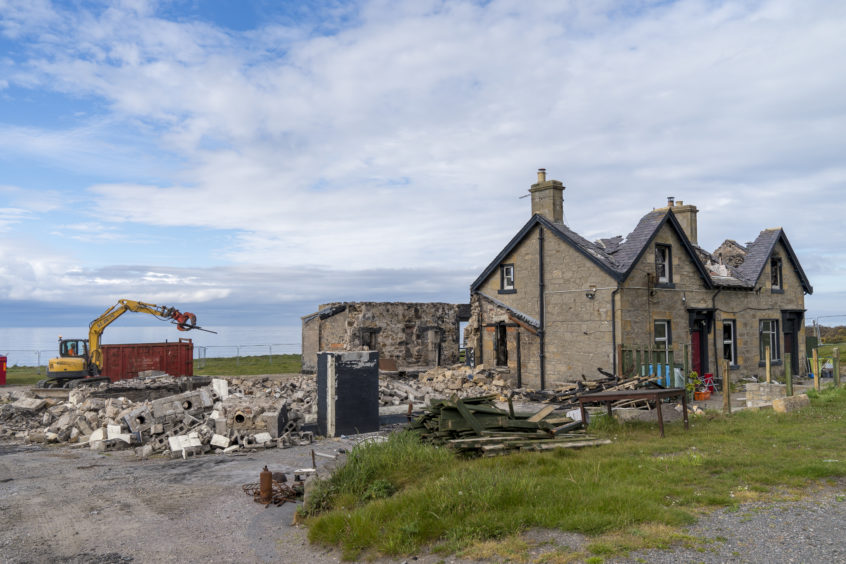 Mr Fleming joked that nearby residents who would previously have been overlooking the bar were now enjoying uninterrupted sea views.
He added: "It definitely feels like we've closed the door on the past now and we can look forward to the future.
"It's going to be a completely blank site there now with only money and our imagination limiting us, which is quite exciting."
In the days that followed the fire community leaders mourned the loss of the popular local business.
Meanwhile, local residents rallied around Wood family who lost their home in the blaze by raising thousands to support them.
Heldon and Laich councillor James Allan said: "It's going to be good to have the Beach Bar open again next year. It's been in that family for a long time, I know they are very committed to Lossiemouth."