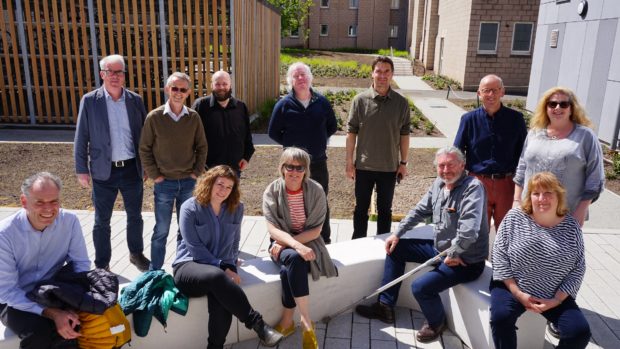 Hebridean, Inverness and Moray developments feature large in the Saltire Society's shortlist of housing design awards.
Kesson Court, in Elgin, and Raining's Stairs, in Inverness, are shortlisted in the "multiple" category.
Kesson Court, by Icosis Architects, is described as "creating a community in a fully-accessible, bright space and communal garden".
The 16-home Raining's Stair development, by Trail Architects, has already won a regional architecture award this year and been commended by judges in the Scottish Civic Trust's My Place awards.
In the "single" category, the Saltire Society has shortlisted guesthouse An Cal in Skye, by Dualchas Architects, The Black House, Skye also by Dualchas, the former mission hall Handmade House in Lewis by Porteous Architecture and The Invisible House in Skye by Rural Design.
Judges describe An Cala as offering "a feeling of being on the very edge of the sea and rocky shore".
They praised Handmade House, a converted mission hall, for being created and built by an architect on a challenging budget.
The six properties in the shortlist are competing against developments in Glasgow, Edinburgh, St Andrews, Loch Leven and North Berwick.
Awards and commendations are sponsored by the Scottish Government and will be presented at a ceremony hosted by the Saltire Society at Holyrood on June 25.
A cash prize of £1,500 awaits the winner.
Edinburgh International Book Festival director, Nick Barley, chaired the 2019 judging panel.
He said: "The Saltire Housing Design Awards celebrates houses that improve lives; new houses that make Scotland a better place to live.
"To achieve that takes good design, certainly, but also partnerships with developers, house builders, clients and communities."