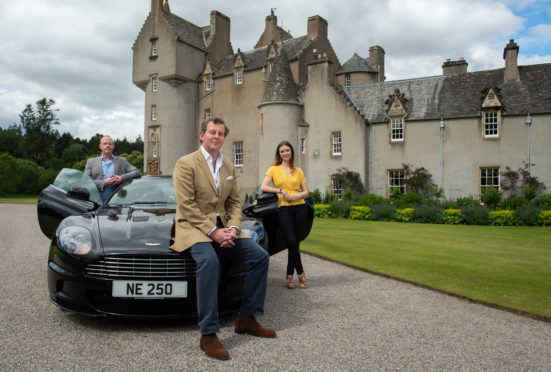 A driving route, created to promote the north-east, has received a funding boost to maintain the momentum from its opening season.
The North East 250 was launched last year to highlight the splendours of the region's coast, rivers and mountains to tourists across the world.
And now, it has been confirmed the group has received a funding boost from Visit Scotland to run online campaigns to target international visitors.
Guy Macpherson Grant, who established the initiative and whose family own Ballindalloch Castle, believes it can mirror the success of the NC500 in the north.
He said: "Before November 2017, nobody had ever heard of the NE250, so we have come a long way already with more than 200 business members.
"It's good to keep the momentum going though. We want to get it established as a concept without going for quick bucks with t-shirts and other things.
"It's difficult to gauge how many people are using it because you don't buy a ticket. One of the things the digital marketing will do will give us a barometer of what's going on and, by the end of the season, we can review that."
Visit Scotland's growth fund has awarded half the money for the £38,000 digital initiative with the rest pledged by Moray Speyside Tourism and NE250 itself.
Four travel bloggers were invited to tour the circular route, which runs through Speyside, the Buchan coast, Deeside and into the Cairngorms.
Jo Robinson, the organisation's regional director, said: "Their [the bloggers] reach is far beyond our own, so they can really influence what visitors think. People love recommendations too when they are planning their own trip."
The N250 is funded by businesses signing up to become members of the scheme, and they are subsequently included in marketing material from the group.
About 25,000 maps have also been produced to be distributed by the firms to help visitors navigate their way through the north-east scenery.
Laurie Piper, operations manager of Moray Speyside Tourism, said: "For us, it's good because tourists don't recognise boundaries and it allows us to extend awareness of Moray Speyside into Aberdeenshire.
"It has got fantastic depth to it with a variety of rivers, coast and mountains. It can change depending on your experience too because it's not just a driving route – you can cycle or run on it as well."