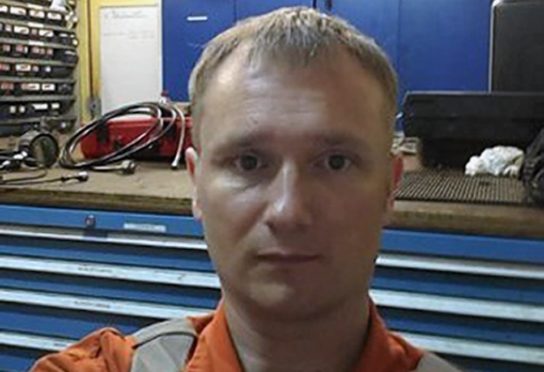 The family of a Moray dad who died after the airliner he was on was shot down over Ukraine fear they may never get justice – despite four men being charged with murder.
Stephen Anderson, who grew up in Inverness but lived in Elgin, was one of the 298 passengers and crew on board Malaysian flight MH17 from Amsterdam in July 2014.
Yesterday Dutch police identified Russians Igor Girkin, Sergei Dubinsky and Oleg Pulatov along with Ukranian Leonid Kharchenko as suspects in the terrorist act.
A trial is now due to start, likely in the absence of the four men, in March next year.
Mr Anderson's father Leslie, who lives in Inverness, longs for closure nearly five years after the tragedy but fears he may never get it.
He said: "It is never going to go away and you have to just get on with your life. It has been going on for so long now I just wonder if we will ever get justice.
"The authorities have been great and have always kept us informed but we can't do anything, it's not going to bring Stephen back. I don't know if we will ever get closure – we want to, but it just goes on and on.
"One day I hope they find somebody for it."
Mr Anderson jun worked at RAF Lossiemouth for 10 years. After leaving the forces he moved to Malaysia in 2010 to work for Aberdeen-based oil company Maersk as a hydraulic technician.
Crash investigators concluded the Boeing 777 jet was shattered when it was hit by a missile as it crossed the Ukraine-Russia border.
An international team examining the incident believed the shot was fired from a separatist-held territory in eastern Ukraine. The downing came at the height of tensions in the region just months after Russia annexed Crimea.
Mr Anderson, who is survived by his wife Joanna and daughter Jordan from a previous relationship, was one of 10 UK-nationals who were on board the plane.
Prosecutors have revealed that there are no plans to seek the extradition of the men to the Netherlands for the trial due to the Russian constitution barring nationals to be sent for trials abroad.
Mr Anderson sen praised the authorities for keeping his family informed about the investigation, and said it must have been "terrible" for all those involved.
He added: "The authorities have been great and have always kept us informed but we can't do anything, it's not going to bring Stephen back.
"It must have been a terrible job for all those involved.
"The two police liaison officers we had were fantastic – every little thing they kept us informed.
"But what's happened has happened. We are always in limbo."
The Kremlin in Moscow has said it does not trust the investigation – claiming they have been unable to participate in it despite offering to.
Yesterday, UK Foreign Secretary Jeremy Hunt called on Russia to cooperate fully with the prosecution and provide any assistance required.
He said: "The family and friends of those who died deserve justice. Today marks a significant step towards ensuring that those responsible are held accountable."