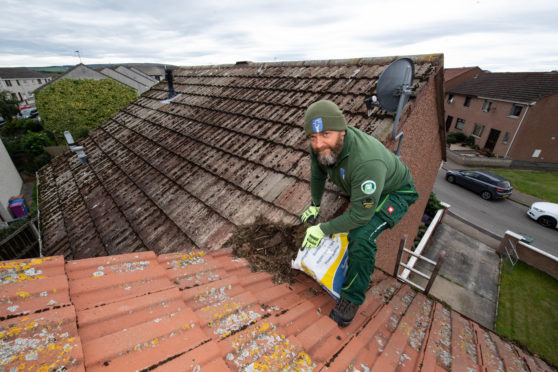 The man leading efforts to get a grip of Elgin's gull problem has said the birds are "bold, smart and aggressive" and working to defeat his pest control team.
Encouraged by the easily availability of foodstuffs, the birds have become notorious for swooping down on residents.
A pilot project costing £11,000 began in May to gain control of the gull population, with Rob Teasdale's contractors taking to rooftops around Kingsmills, Lesmurdie and New Elgin.
But he said the birds have proved so smart they had even altered their egg laying patterns in an effort to bamboozle his teams.
Mr Teasdale, owner of Specialist Vermin Control, said: "I have seen worse but the situation in Elgin probably ranks at around an eight-out-of-10 in seriousness.
---
>> Keep up to date with the latest news with The P&J newsletter
---
"Given the size of the town and the sheer number of gulls that call it home, their presence could have become a serious problem if left unchecked.
"People have had their heads split open and their sandwiches and ice creams stolen, while one woman had her bacon snatched from her trolley in a supermarket car park.
"If nothing had been done I am convinced they would have become bolder and bolder."
Mr Teasdale's staff are able to respond to reports about the winged menaces within 20 minutes in some instances, working late into the evening if called upon.
Teams have been called "time and time again" to the Springfield and Robertson Drive areas of the town in particuar.
And while there are signs progress is being made, Mr Teasdale warned: "These birds are very smart and are already adapting to what we are doing.
"They can only lay three eggs a season and now that we have started to disrupt them they have stopped doing it at the same time.
"They will lay two, wait until we come to clear the roof and then lay another.
"We now have to make two visits to roofs a couple of weeks apart to get around this."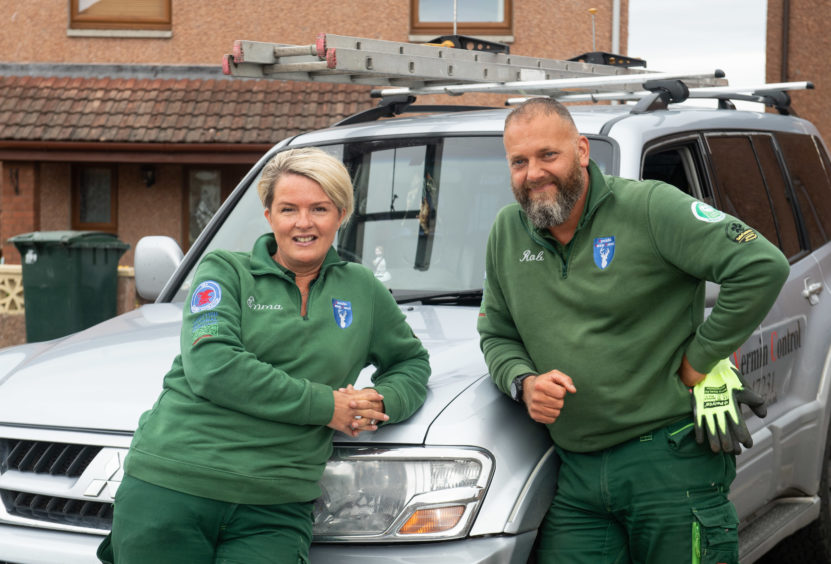 Councillors who spearheaded the campaign to bring in the firm to protect the 1,498 properties in particularly dangerous spots have hailed the progress made.
Moray Council co-leader Graham Leadbitter said: "It looks as though it's been very successful.
"But this is a long-term effort and we need this to continue for several years to get the best results."
His Elgin City South ward colleague John Divers added: "For the first time in 20 years as a councillor I haven't had anyone, inside the two pilot areas, complaining about gulls.
"Usually there are reports of parent gulls swooping down on them but there's been none of that yet."