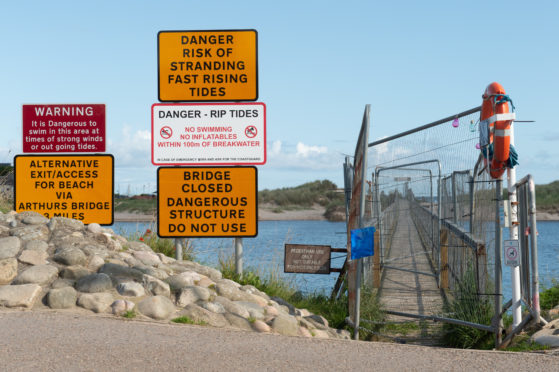 The Scottish Government has confirmed that it will fund the repair or replacement of a seaside Moray bridge.
Traders at Lossiemouth East Beach have complained that their takings have been hammered following the closure of the unsafe crossing in late July.
Campaigners launched various fundraising efforts to restore access to the sands, with the repair estimated to cost £500,000.
Meanwhile, various warnings have been issued as sun-seekers have crossed the water to get onto the beach and required rescue by the emergency services after being left stranded when the tide came in.
Today, following weeks of uncertainty, the Scottish Government has "come to the rescue" by vowing to pay for the bridge to be fixed or replaced.
Moray MSP, Richard Lochhead, said: "This is brilliant news for Lossiemouth that will be warmly welcomed with ecstatic celebration and also a huge sigh of relief.
"Having made the case to Scottish Ministers, I am personally delighted the Scottish Government has come to the rescue given the exceptional circumstances and the fact that access to the town's famous pristine beach is a lifeline for the local community."