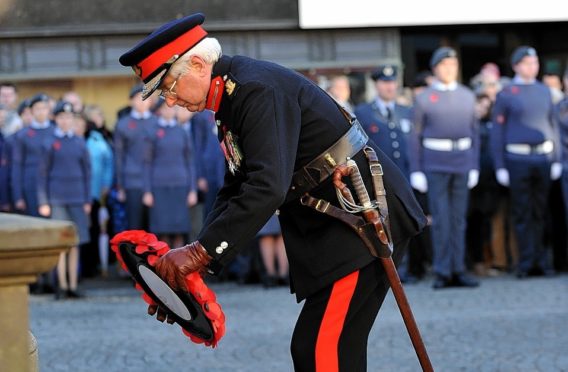 Road closures will be in place throughout Moray towns for the Remembrance Sunday Parades on November 10.
Road leading to the war memorials in Lossiemouth, Buckie and Dufftown will be closed at various times throughout the morning and afternoon, Moray Council has announced.
In Lossiemouth, restrictions will be in place between 10.15am and 11.30am at Queen Street, Pitgaveny Street, High Street and Prospect Terrace will be shut.
In Buckie, between 10.30am and 12.30pm the road leading from the British Legion No 65 to the War Memorial at Cluny Square will be closed.
In Dufftown, The Square, Balvenie Street and Station road will be closed from noon until 1pm.
Every year, the Legion calls on the nation to unite in commemorating Remembrance Sunday.