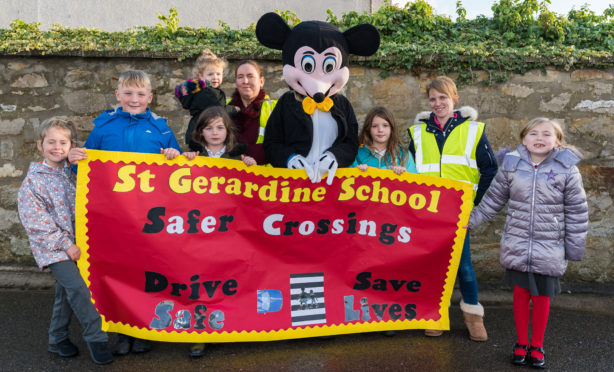 A community group in Lossiemouth is urging locals to save up their copper and silver to help pay for a new school crossing.
Lossiemouth Community Council has organised a Penny to a Pound for a Mile fundraiser for Saturday, which will involve laying a mile of coins around Station Park.
As it takes 79,278 pennies to make a mile, the group need to gather at least £792.78 of copper and silver.
However, members are working with parent councils in an attempt to raise £15,000 to pay for safer crossings to be put in place outside St Gerardine's school.
Tarmac, a local company with a quarry just outside the town, has pledged £3,000 towards materials and offered their assistance in building the crossings.
A last-day of term costume day and quiz night has also raised nearly £2,000 for the pot.
Efforts have been mounting following Moray Council's decision to axe school crossing patrollers to save money. The move has led to more parents driving their children to school, which has prompted knock-on concerns about road safety – particularly around St Gerardine's School.
Carolle Ralph, vice-convener of the Lossiemouth Community Council said it was "extremely important" to improve safety around the school and encourage youngsters to walk once more.
She said: "We want to make the kids feel safe walking to school. That's the main issue because the roads are so busy and dangerous that parents are driving them to school so they're not gaining that independence."
The community council hope Saturday's event will complete their fundraising, and if they hit their target they hope to have the new crossings in place by Easter.
Everyone is welcome to the join in the fundraising effort, and youngsters are being encouraged to dress up. There will prizes and the chance to meet Mickey Mouse.
The children will lay the collected coins from 10am-noon.
Mrs Ralph said: "It would be great if as many people would come along as possible and bring as many coins as they can – as the saying goes 'many a mickle makes a muckle' so every penny makes a pound."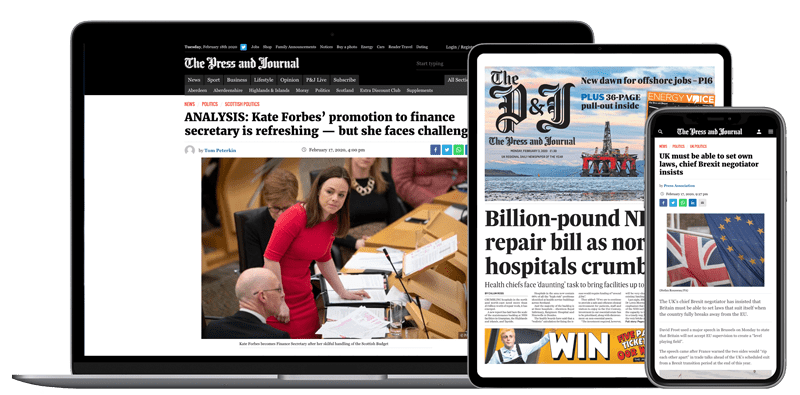 Help support quality local journalism … become a digital subscriber to The Press and Journal
For as little as £5.99 a month you can access all of our content, including Premium articles.
Subscribe