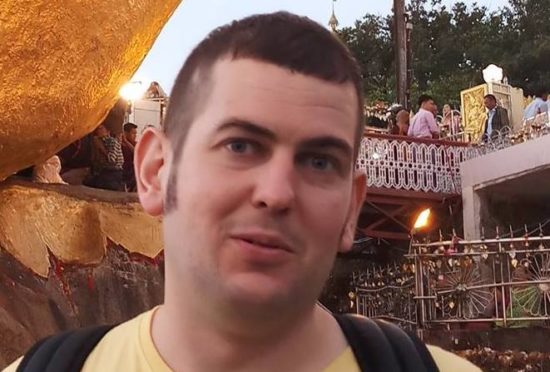 A second investigation has been launched amid fears a Moray man found dead in London may have been the victim of an attack.
Ramsay Urquhart's body was discovered when police were sent to his home in the early hours of April 18 after his family grew concerned for his welfare.
Now, it has emerged officers were called to the 34-year-old's home just four days earlier after he reported receiving harassing phone calls he described as "torture".
A probe was launched by the Independent Office for Police Complaint (IOPC) in May to examine whether the Metropolitan Police followed the correct "call grading" procedures after it took them 10 hours to attend the property when Mr Urquhart's father reported his concerns to Keith-based officers.
A second investigation has now begun after his plea for help about the menacing phone calls was only discovered last month.
A post-mortem carried out was unable to establish a cause of death.
However, police reports sent to the family explaining a "large amount of blood" was found at the scene have prompted fears that he was attacked.
Ramsay's father, retired Keith-based businessman Murdo Urquhart, said: "Ramsay must have been scared to the point where he felt he had to call the police.
"We think he was attacked, I can't think how the blood would have got there any other way, it certainly wouldn't have happened after he died.
"Our biggest concern is that, had the police taken more action when they first went, then Ramsay's death might have been prevented."
Ramsay Urquhart was born in Inverness and went to school in the city before relocating to Moray – where he stood for election to the council in 2014 representing Ukip.
He had spent various spells teaching English in China over the last three years and met his wife Pan Ei Phyu while in the country before moving to London in the weeks before his death to earn enough money to obtain a visa for her.
The IOPC is currently investigating whether the police's initial visit to Ramsay's home, where they gave him advice about changing his phone number, complied with local and national policies.
A spokesman said: "We can confirm we have received additional information which is being included in our independent investigation into the Metropolitan Police response to concerns made for the welfare of Ramsay Urquhart prior to his body being found."
"Our investigation is ongoing."